How to Encourage Thanks While Homeschooling
With all the hustle and bustle from the holidays, it's easy to start complaining and grumbling … about everything. I know. We all get on edge when we're on the go, go, go.


Do not be anxious about anything, but in every situation, by prayer and petition, with thanksgiving, present your requests to God. And the peace of God, which transcends all understanding, will guard your hearts and your minds in Christ Jesus. Philippians 4:6-7 


One of the best ways to change your kids' attitude is to start a routine of thanksgiving. When we thank God for what He's given us, the complaining can fall by the wayside.


Since you're homeschooling, you can use this season for your child to copy verses about giving thanks. Give Thanks to God: Copywork for All Ages will save you time and energy. Just download and print a page each day for your child to copy. Remember to read & talk about the verse before they copy it.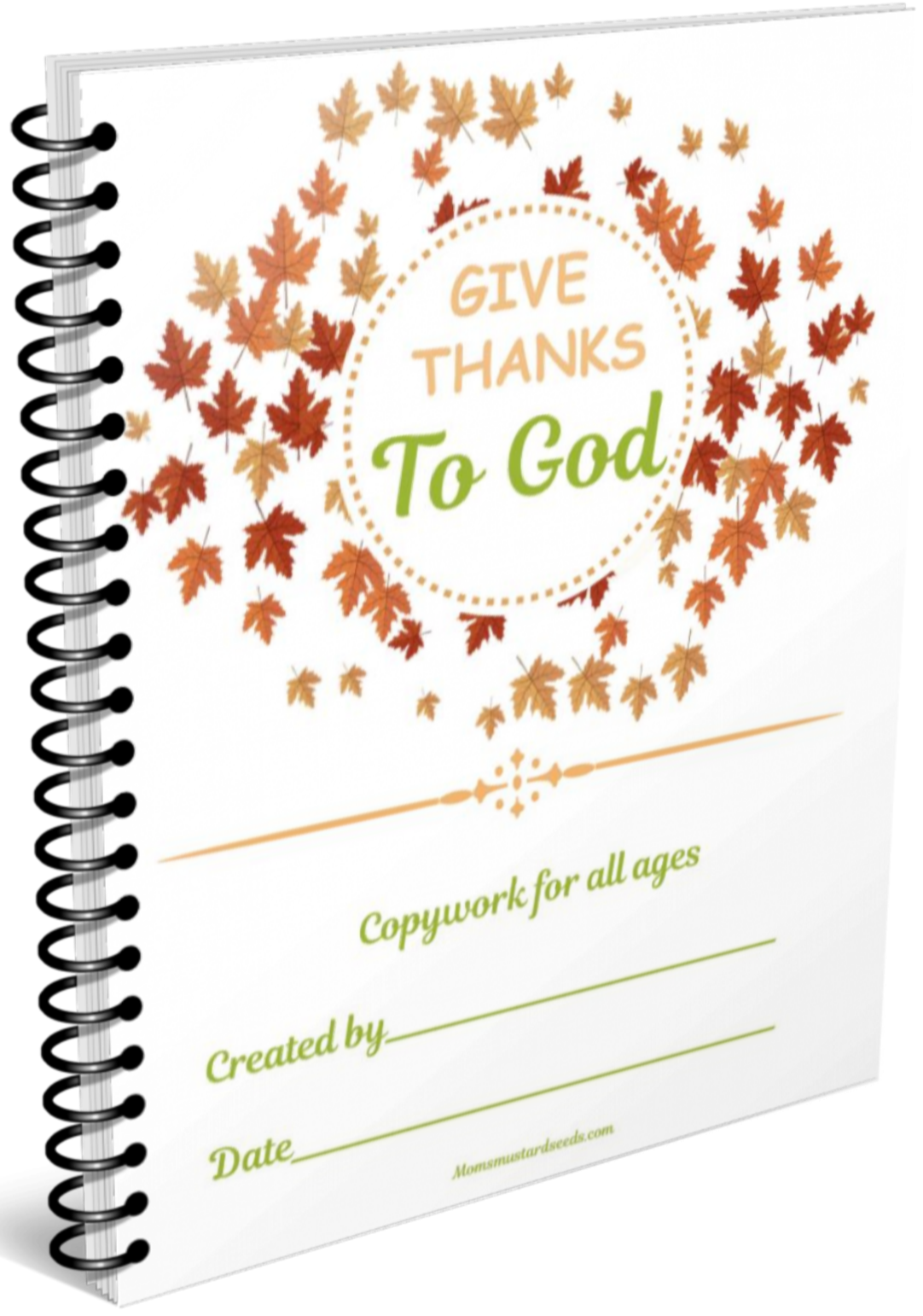 Each page has a Bible verse and space to copy the Bible verse. At the end of the ebook, is a page for your child to list things he or she is thankful for.


Before your child copies each verse, take time to discuss the verse and pray about applying it to your lives
Bring joy & peace at Thanksgiving...and into your heart as you spend time reading, sharing, praying and applying God's word to your heart and home.
BONUS ITEM:


You'll also receive 2 Thankful List printables. One for primary students and the other for older students.


Your child or your entire family can write what they are thankful for. When school begins each day, ask your child to write down one thing they are thankful for on their list.


Once a week, go around the dinner table and let each person share their favorite item on their thankful list.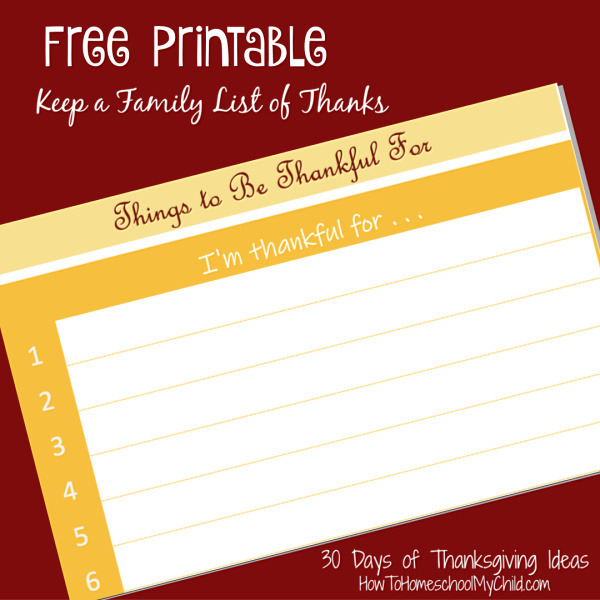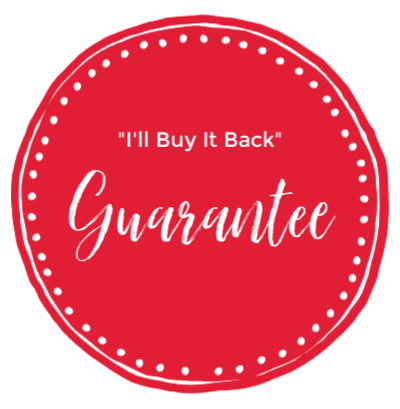 100% Risk Free
Your success in using this homeschool in the holidays resource is completely guaranteed. In fact, here's my 100% Better-Than-Risk-Free-Take-it-To-The-Bank Guarantee:
30 Day Money Back Guarantee
If you aren't 100% satisfied – I don't expect…or want…to keep your money. Simply send off a quick email to me and I'll happily refund your money in full. That means you can't lose no matter what!
This product is digital. Nothing will be shipped to you in the mail.
You will be added to the Give Thanks Copywork Book email list to receive updates and other information about holidays & homeschooling