How to Leave Behind the Busy & Hectic and
Move Into the Peaceful & Reflective.
With all the hustle and bustle from the holidays, it's easy to start complaining and grumbling … about everything. I know. I've confessed to my kids that I was complaining and needed to stop.


Do not be anxious about anything, but in every situation, by prayer and petition, with thanksgiving, present your requests to God. And the peace of God, which transcends all understanding, will guard your hearts and your minds in Christ Jesus. Philippians 4:6-7 


When I start down the road of complaining, it's also easy for me to start worrying and become anxious, rather than knowing that God is with me and will guide me.


Rebecca told me she had the same problem. So . . . she decided it was time to pull out a Thanksgiving Journal she wrote, dust the cobwebs off, make it pretty and start giving thanks.


If you're stuck in a rut and need to remember to give thanks in order to have a heart of gratitude (in all circumstances) – you'll want a copy of Rebecca's Thanksgiving Prayer Journal, specifically for moms.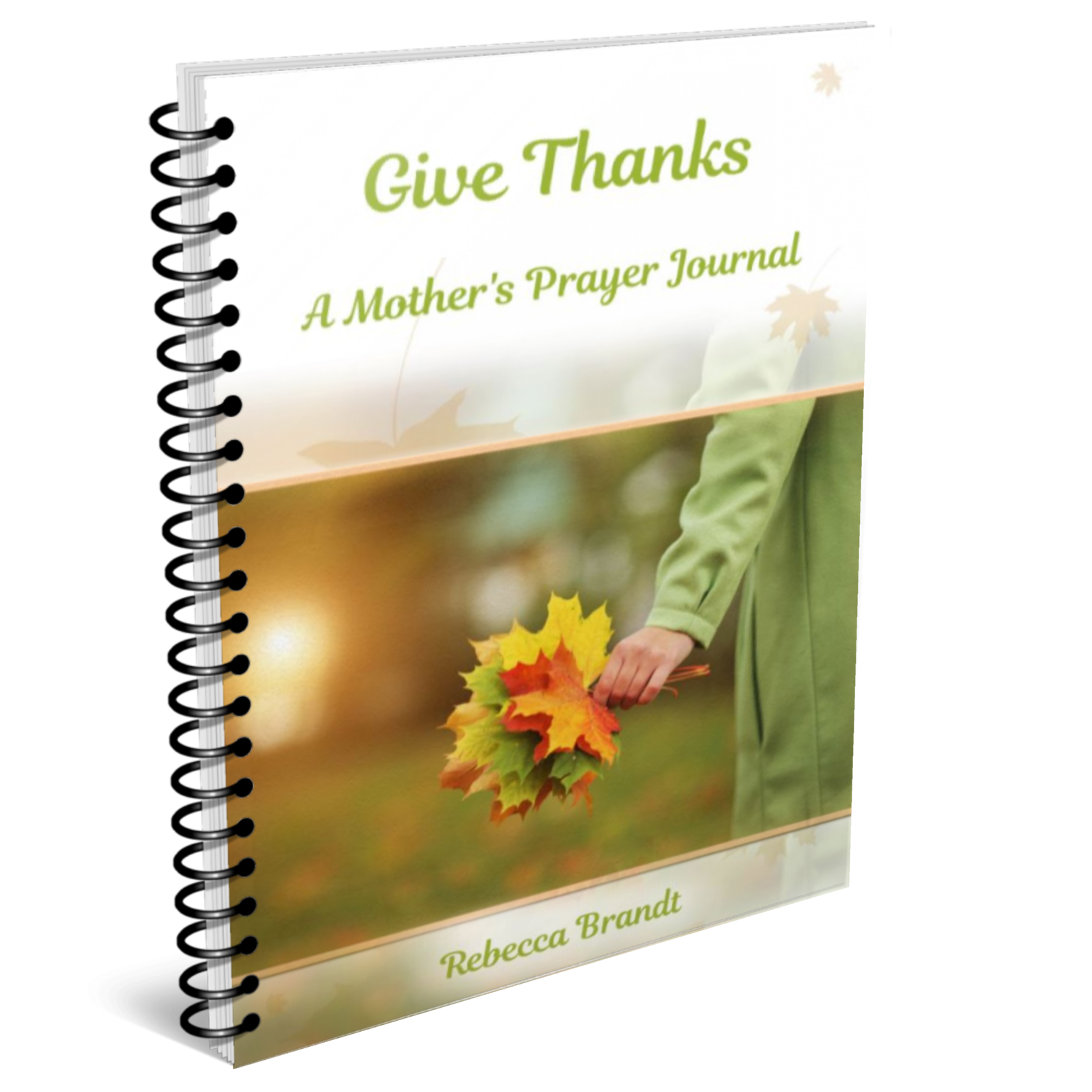 What's included in the Prayer Journal?


-Introduction about being thankful


-Beautiful Bible & Prayer
-Rebecca's WRITE system to study the Bible
-Pages that include a single Character Quality, Bible verse


-Space for you to write your prayer, your thoughts from reading Scripture, keywords, questions you ask God, how to apply the verse


-Overview on how to use this study
How can You Use Your Prayer Journal?
It's super-simple.


Just download, print and start using. No pulling together supplies or finding other books. It's all included for you.


My Recommendation:


Use this Prayer Journal to prepare your heart during Advent. Each morning, wake up earlier than your kids. (I know…it's not easy) If it's any consolation to you, I've been waking up between 4 and 5am to spend time with God. It starts my day off right. It's not always easy, but it's worth every minute of time with God.


Pour yourself a cup of coffee, tea or hot chocolate. Find a quiet place. My quiet place is on my couch. I used to try and read/pray in bed, but I fell back to sleep. I made myself get up and go downstairs.


Spend time with God, praying, reading His Word and listening to HIM. Listening might be the most important part of your time with God.


Then, record how God is preparing your heart for the celebration of Christ's birth. That's what Advent is all about!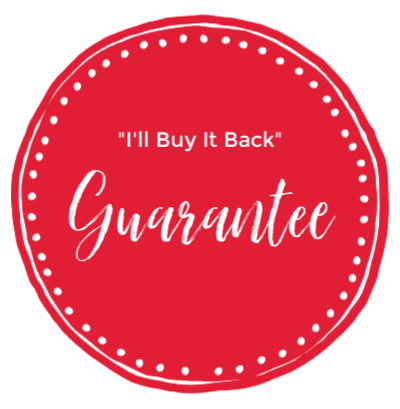 100% Risk Free
Your success in using this homeschool in the holidays resource is completely guaranteed. In fact, here's my 100% Better-Than-Risk-Free-Take-it-To-The-Bank Guarantee:
30 Day Money Back Guarantee
If you aren't 100% satisfied – I don't expect…or want…to keep your money. Simply send off a quick email to me and I'll happily refund your money in full. That means you can't lose no matter what!
This product is digital. Nothing will be shipped to you in the mail.
You will be added to the Gratitude Activities for Kids email list to receive updates and other information about homeschooling