Howdy! You're in . . . August 24-28, 2020
Be sure to find my welcome email with more info about Homeschool Super Heroes Week.


BUT ... have you seen this?
Upgrade to the All-Access Pass is no longer available.
Closes Saturday, August 29 - 11:59PT


What if you miss a workshop?
Or ... don't have time to watch the one speaker you want to hear?
Or ... your child has a meltdown in the middle of the workshop you really need to watch?
Or ... you miss a daily email?
Or ... you simply forget to watch that day?


I want to help you have everything you need to homeschool with confidence this year. The encouragement and practical tips from our Homeschool Super Heroes is priceless.
But, life happens!


I got your back. This is why we created the All Access Pass, because life does happen.


You'll receive lifetime access to all the Videos, Secret Audio Interviews, Handouts and Bonus Material when you grab your All-Access Package ($150+ Value)!
What Will You Receive with an All-Access Pass?
Early Bird Special Pricing ONLY $25
Ends, Saturday, August 29 - 11:59 PT
60+ Original Video Workshops $90 - Lifetime Access
9 Secret Audio Interviews $20 - Lifetime Access
Lifetime Access to Handouts for Most Workshops - $15
Private Community Group - Interact with Speakers, Sponsors, other homeschoolers
Digital Swag Bag - Valued over $550 in free and discounted items
Attend in your PJ's, if you like - From anywhere in the world
Kick-Off with Kerry - Sunday, August 23
Facebook Party - Giveaways, Door Prizes & More - Monday, August 24


BONUS PACKAGE
Busy Mom's Organization Tool Kit $46
School Year Planner - value $15
Grand Prize Giveaway - 31 Entries to win $1082.66 in prizes
Total Value $ 186+
What past attendees said about Homeschool Super Heroes . .
So wonderful to hear Sally Clarkson speak tonight! She is definitely one of my homeschool heroes – and a mentor through her books and website. - Stephanie


Every speaker I heard was so encouraging. This has been a lot of fun for me. Thanks for sharing! - Guisla


Thank you again for putting this together–it's been encouraging, challenging, and motivating as we embark on a new school year. - Cathy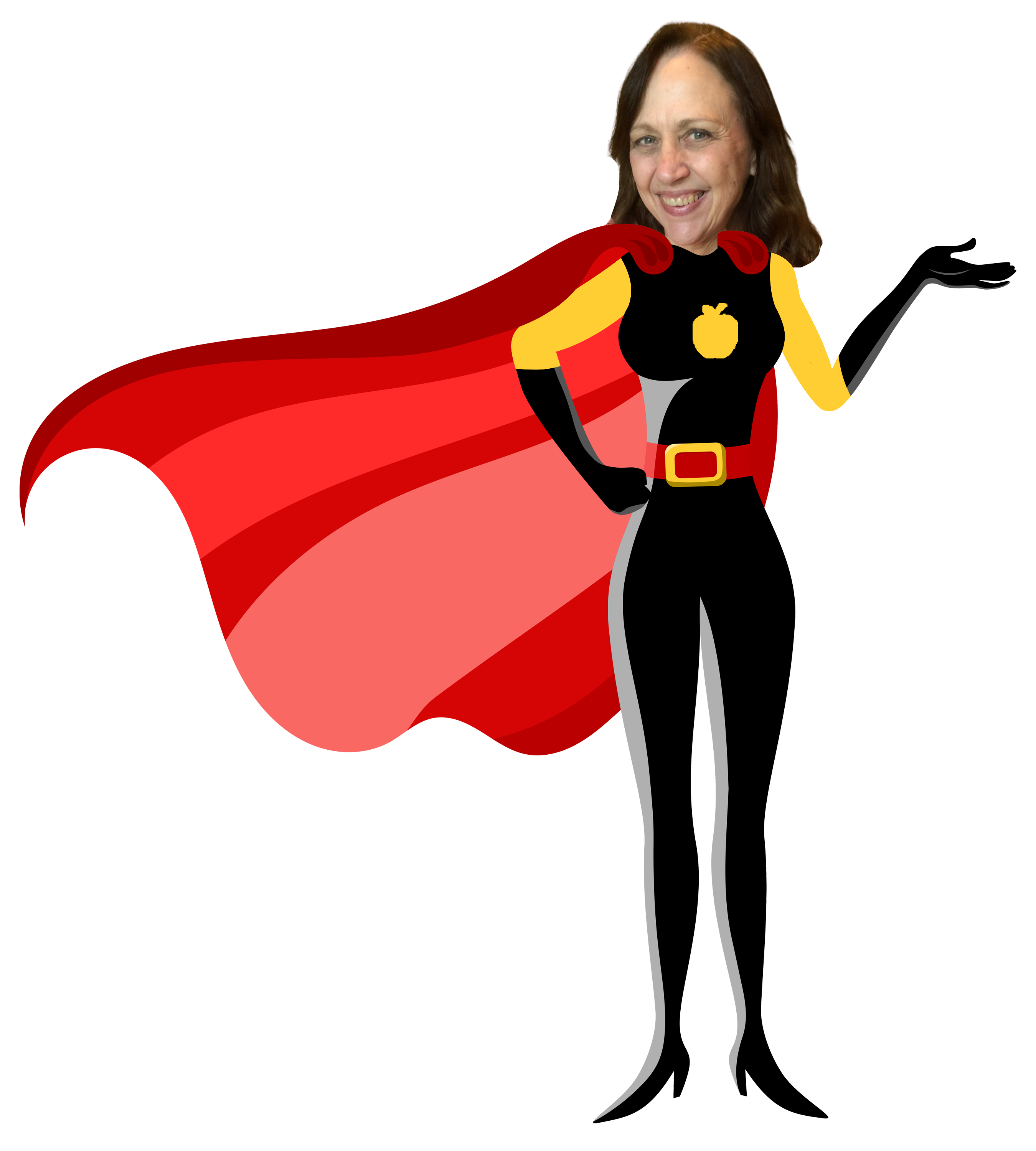 Hi, I'm Kerry Beck, your hostess for the week. It's been six years since I hosted Homeschool Super Heroes Week.


I'm so excited for all the new, exciting changes this year . . . like our Grand Prize Giveaway to a lucky attendee and our new Facebook Party with door prizes and giveaways.
What past attendees said about Homeschool Super Heroes . . .
So timely! I had to try out some of your advice as I was listening. It is a never-ending process. Thanks for the help! - Susan


I love this week! What an encouraging start for the new year! - Mel


It's just always fantastic to get some perspective on parenting and homeschooling, and so timely, at the beginning of the year :) - Kimberly
Homeschool Super Heroes Week is free for you because of our sponsors. A great big thank you for each one of them. Take a moment and visit them to show your support.
Platinum Sponsors
FAQ's
How do I watch the workshops for free?
Click here to sign up for a Basic Pass. Then, check your email each day for the release of the daily workshops. You'll have 24 hours to watch any or all of that day's workshops.
Where do I watch the workshops?
Super easy - The event is 100% online and starts on Monday, August 24. Watch your email each day for a link to that day's workshops. Click on the link to that day's workshops. Choose the Super Hero you want to watch and open up their workshop.
Do I need Facebook?
Not to watch the workshops, listen to the Secret interviews, or access the Bonus Package. If you want to visit with the Homeschool Super Heroes, you'll need a Facebook account. That's where you can post your own questions and get support for this year.
When is Homeschool Super Heroes Week?
The 2020 Homeschool Super Heroes Week starts on Monday, August 24 at 9am (Central Time). Each day for five days, we will release a new set of workshops at 9am. Friday, August 28th at 9am will be the last release of workshops. Basic Pass holders will have until Saturday, August 29 at 9am to watch the last set of workshops for free.
Is it really free?
Yes. As long as you watch the workshops during the first 24 hours after they are released, you can watch for free. You can choose to get an All-Access Pass that will allow you to watch at your leisure, but that's up to you.
Are the workshops live? Do I need to watch at a certain time?
No. Every day we will release 10-15 workshops and 2 Secret Interviews. The Basic Pass holders may watch for free for 24 hours after each day's release.
How do I get access to the Community Group with the Homeschool Super Heroes?
During the Early Bird Week (August 17-23), we will open the Community Group. Watch your email for your private invite after you sign up.
Can I participate as an affiliate?
We would love for you to share Homeschool Super Heroes with your friends and help pay for your homeschool curriculum this year. We'll pay you 40% commission for every All-Access Pass your friends buy. We'll even invite you to our Affiliate Facebook Group. Click here to register as an affiliate.
Who is organizing Homeschool Super Heroes Week?
Kerry Beck began Homeschool Super Heroes Week in 2010. She can be reached at [email protected]
How many workshops are repeated from previous Homeschool Super Hero Weeks?
None. Nada. No.
I signed up before August 24. Why can't I access the workshops?
Access to workshops and interviews begins at 9am on Monday, August 24.