Howdy! You're in . . . August 23-27, 2021
Be sure to find my welcome email with more info about Homeschool Super Heroes Week.


BUT ... have you seen this?
Upgrade to the
VIP Pass FOR only $30


What if you miss a workshop?
Or ... don't have time to watch the one speaker you want to hear?
Or ... your child has a meltdown in the middle of the workshop you really need to watch?
Or ... you miss a daily email?
Or ... you simply forget to watch that day?


I want to help you have everything you need to homeschool with confidence this year. The encouragement and practical tips from our Homeschool Super Heroes is priceless.
But, life happens!


I got your back. This is why we created the VIP Pass, because life does happen.


You'll receive lifetime access to all the Videos, Interviews, Live Session Recordings, Handouts and VIP Bonus Package ($342.95)!
What Will You Receive with a VIP Pass?
ONLY $30


Instant VIP Access - VIP Treatment with instant access to all sessions, handouts, Swag Bag and Bonus Package....WOW!


60+ Original Video Workshops, Interviews, Live Sessions & Handouts ($300) - Lifetime Access
13 Live Sessions - Streamed into our Community Group. Ask your questions live.
Private Community Group (PRICELESS) - Interact with Speakers, Sponsors, other homeschoolers
Digital Swag Bag - Valued over $735 in free and even more discounted items
Attend in your PJ's, if you like - From anywhere in the world


Super Hero Kick-Off with Kerry (value $10)
Get the most out of your pass - Sunday, August 22
Daily Kick Offs with Kerry (value $25)
Be encouraged & get updates from Kerry as we kick off each morning. When you attend each morning, you have a chance to win Giveaways.
Facebook Party - Giveaways, Door Prizes & More - Monday, August 23
PLUS: Super Hero VIP BONUS Package ($342.95)
Only VIP Pass holders receive our Summit Bonus Package.
Take a look below at what you'll receive, in addition to Lifetime Access.
Total Value $1077.95
Yours for ONLY $50
Most Conferences cost over $100 for your family to attend. Plus, all the travel expenses.


There's no way I would charge you that much for the Homeschool Super Heroes Week.


Other conferences like parenting or marriage range from $429 to $75 per couple. You won't have to pay that much either.


This information is too valuable to let money keep you from gaining Lifetime Access and the Bonus Package. rIGHT NOW, you can register your family for only $50.


Talk about super-affordable . . . This price is less than the cost of eating out for your family.


What are you waiting for?


Final Value $1077.95
ONLY $30
Still Not Sure?
Let's take a look at the resources in the Bonus Package worth $342.95.


Before you look, remember these are not freebies we are throwing in to get you to buy. These are items our sponsors sell on their site. The value listed is a real price.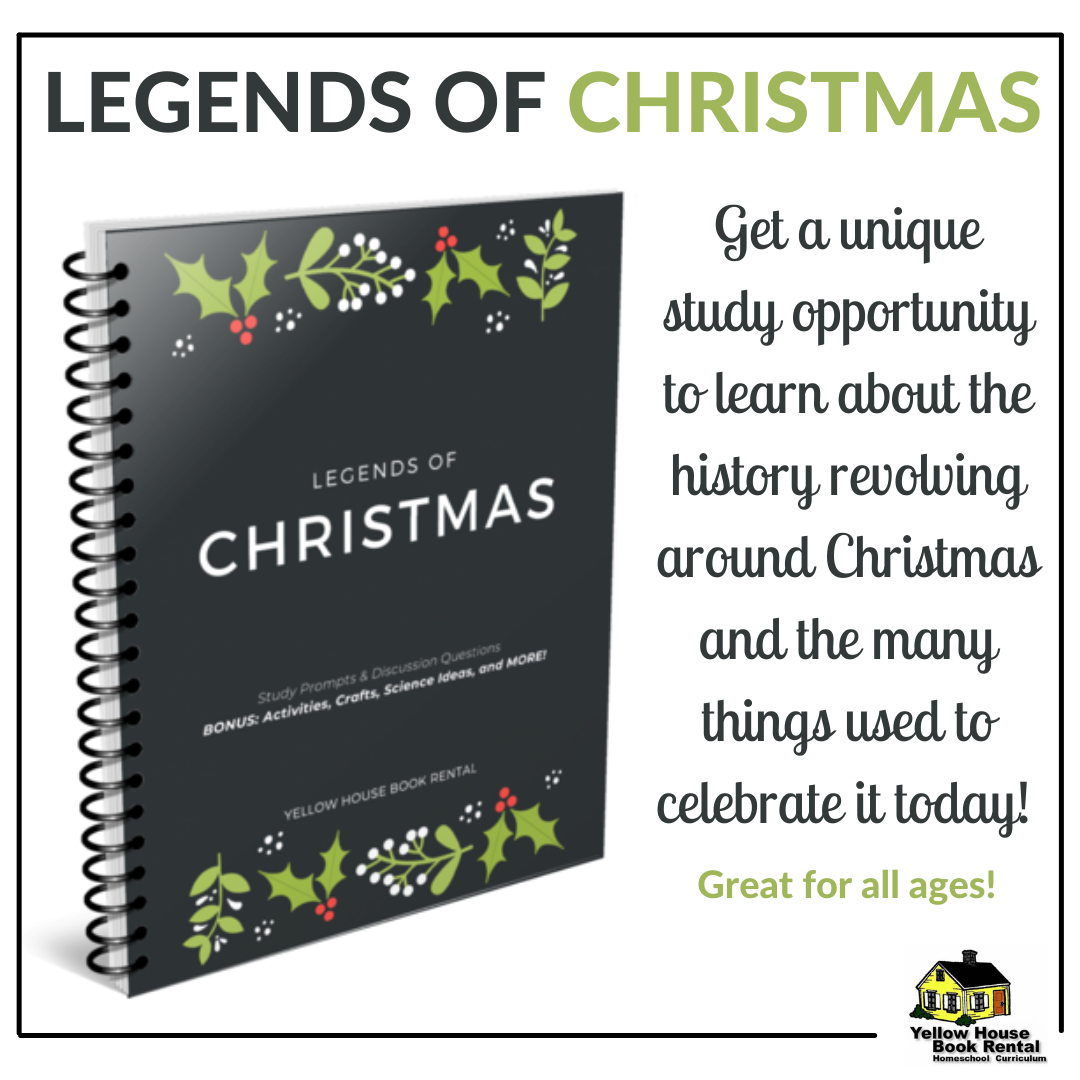 Legends of Christmas- A Family Exploration of the Season's Traditions $15.48
from Michelle Osborn, of Yellow House Book Rental
A unique study opportunity to learn about the history revolving around Christmas and the many things used to celebrate it today. This fun Christmas product includes coloring pages, writing prompts, activities, discussion questions, and Scripture suggestions to help discuss the history of what's addressed as well as raise awareness of how these can relate to Christmas today, especially pointing to our Lord and Savior, Jesus Christ. (For all ages)
Bundle of Mammal + Bird Characteristics Fact Packs $20.00
from Katie Wolfe, of The WOLFe Pack
"What makes a Mammal a Mammal? What makes a Bird a Bird? This bundle includes over 200 pages to help answer those questions and teach these important science concepts."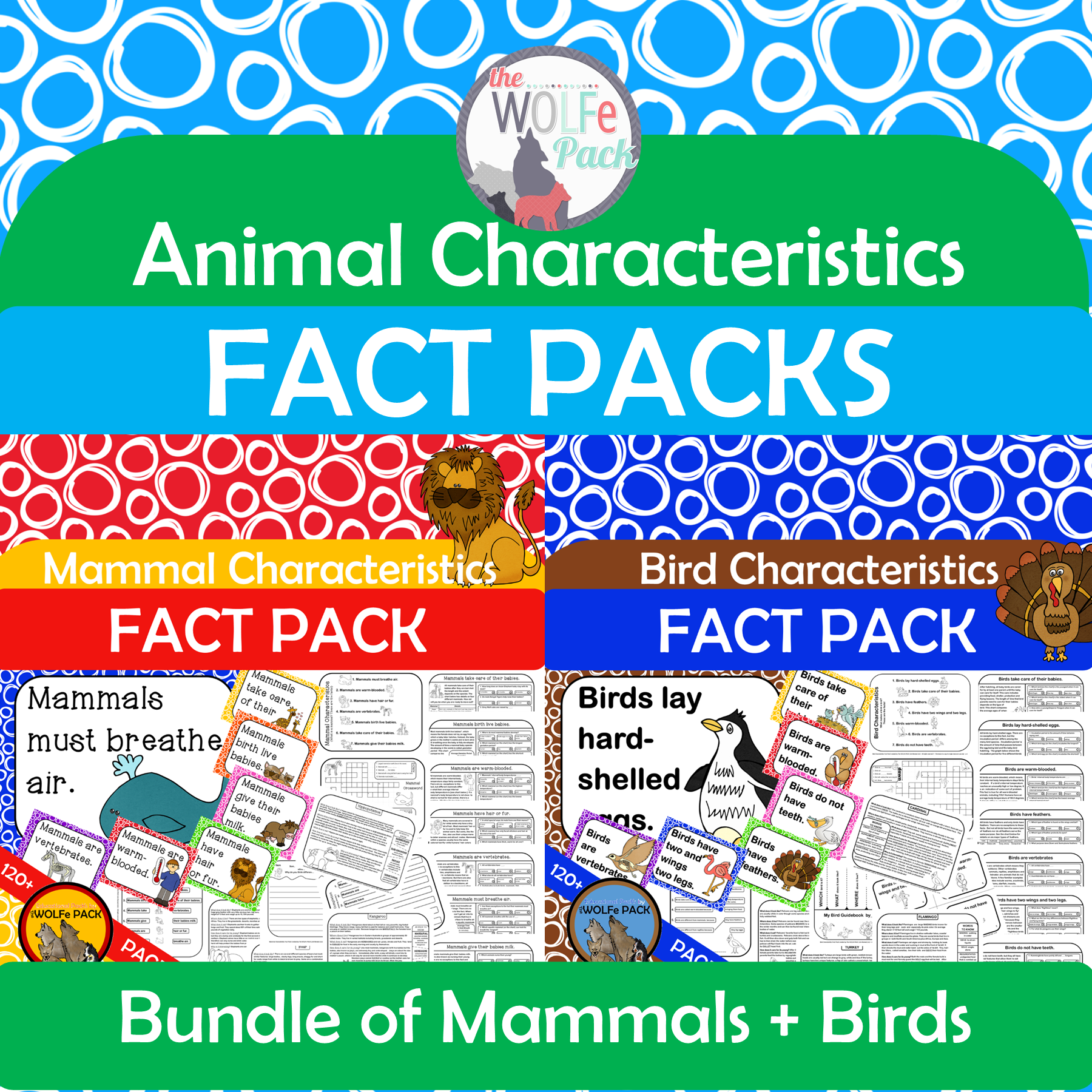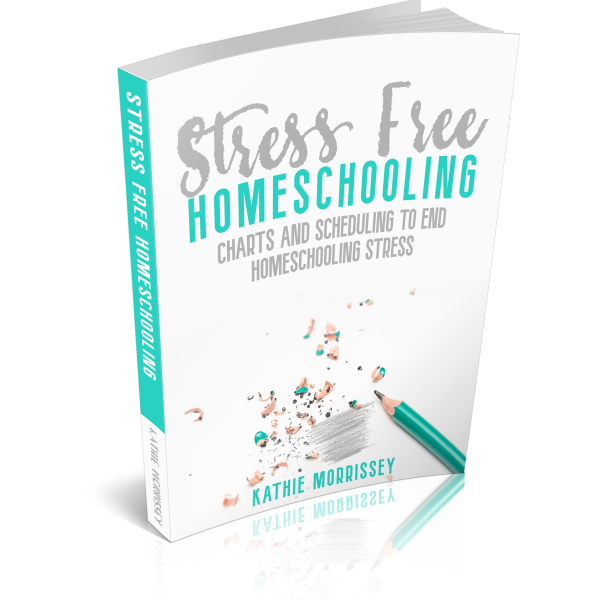 Stress Free Homeschooling Ebook $15.00
from Kathie Morrissey, of The Character Corner
One of the most challenging things for homeschooling mothers is organizing their home and school. Making a schedule can seem like an overwhelming task, and be very intimidating. The multiple charts in this set will ease your stress and enable you to quickly and easily get organized, keep good records, and stay focused on your priorities and goals. (Included is a Booklet of BONUS TIPS!)
Virtual Workshop Bundle: Marriage or Faith $15.00
from Katie J Trent, of Grow Your Faith with Katie J Trent
Choose your virtual workshop bundle to strengthen your marriage or grow your faith. Both include a 20-minute virtual workshop video with lifetime access. Prayer bundle includes prayer cards & inspirational phone wallpapers whereas the marriage bundle includes a handout & 10-day reflection journal.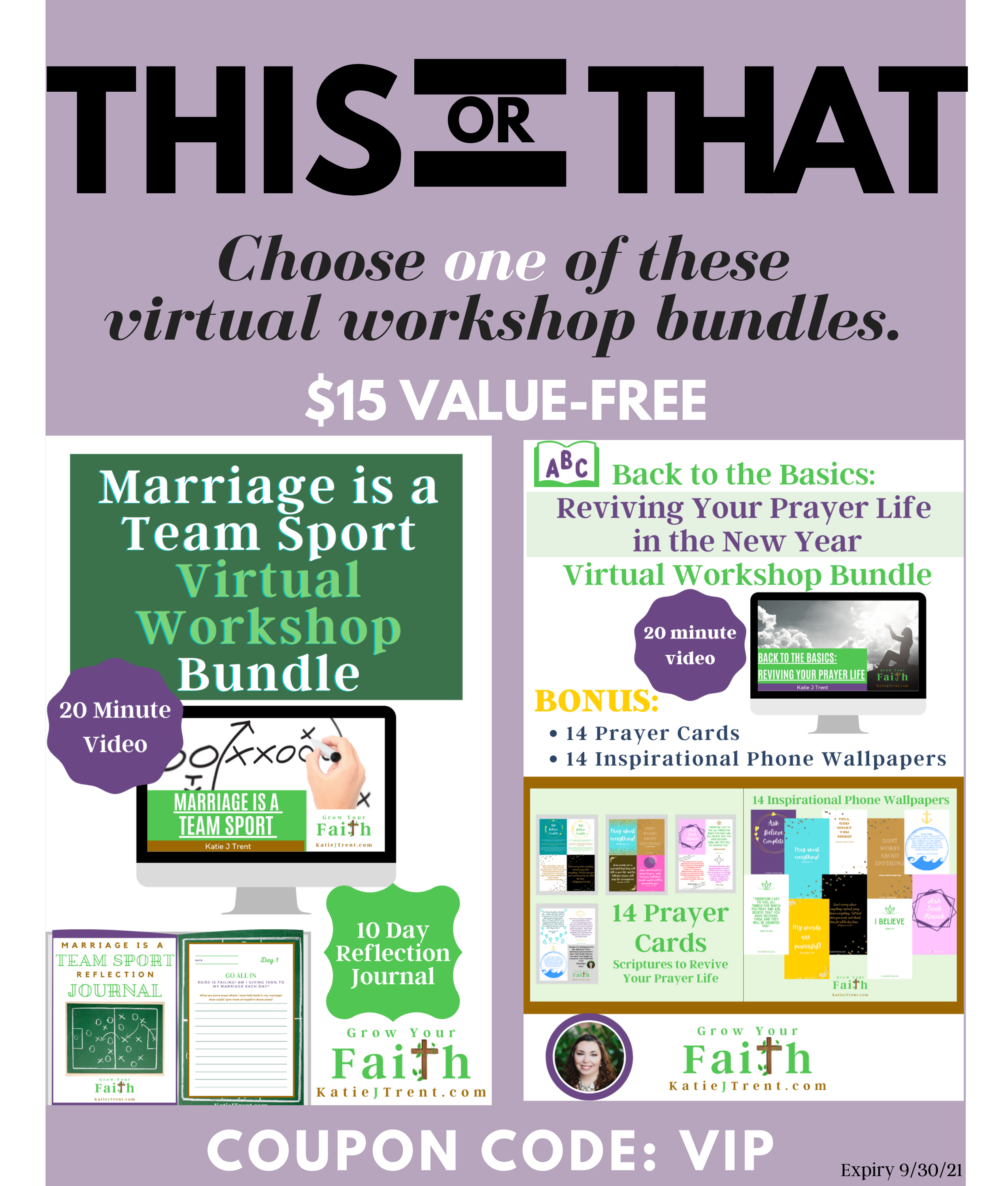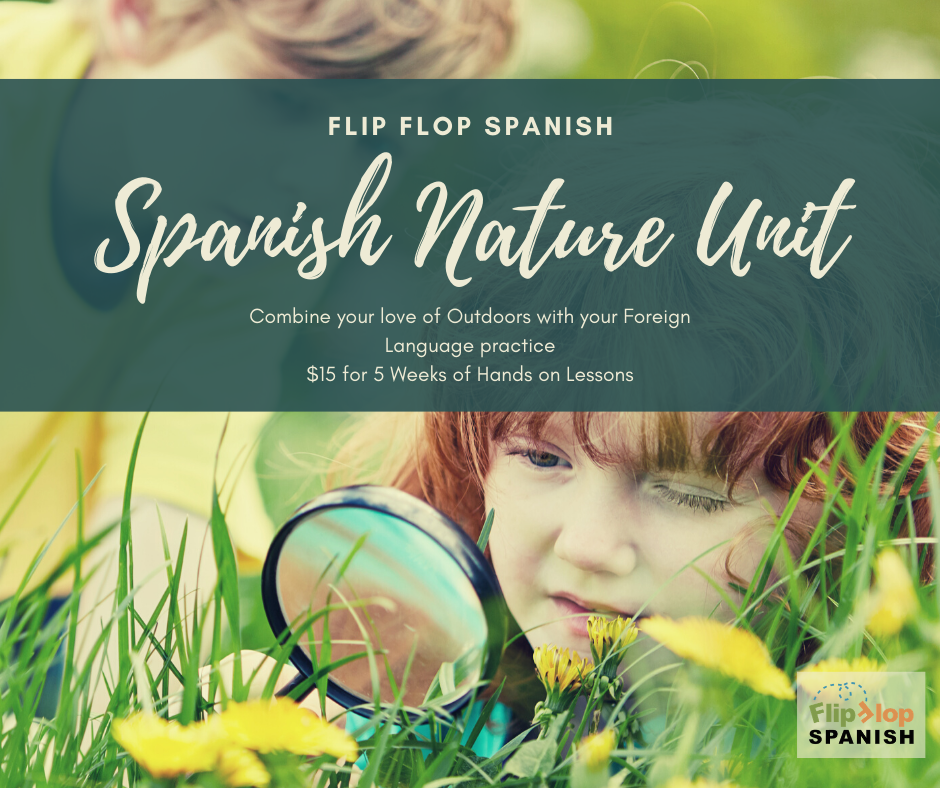 Flip Flop Spanish Nature Study $15.00
from Suzanne Gose, of Flip Flop Spanish
Learn Spanish outside! Use the same methods of Spanish absorption as families enjoy with our See it and Say it curriculum. This easy to use eBook has it all: hands-on flashcards, doodling, nature walks, sketching, writing and conversing. Just like SiSi, the outdoor focused lessons are short, simple, and effective! We combined Charlotte Mason methods in foreign language AND nature walks to increase learning and development in your children simultaneously.
CLEVER Learning Club Monthly Membership & Workshop $97.00


from Estie Alessandrini, of CLEVER learning method
The CLEVER learning club & interactive CLEVER learning workshops give you access to tried & tested brain-based learning and teaching strategies. All focusing on the way the brain was naturally designed to learn best. Join us when you're ready to upgrade the ways, YOU TEACH & YOUR KIDS LEARN.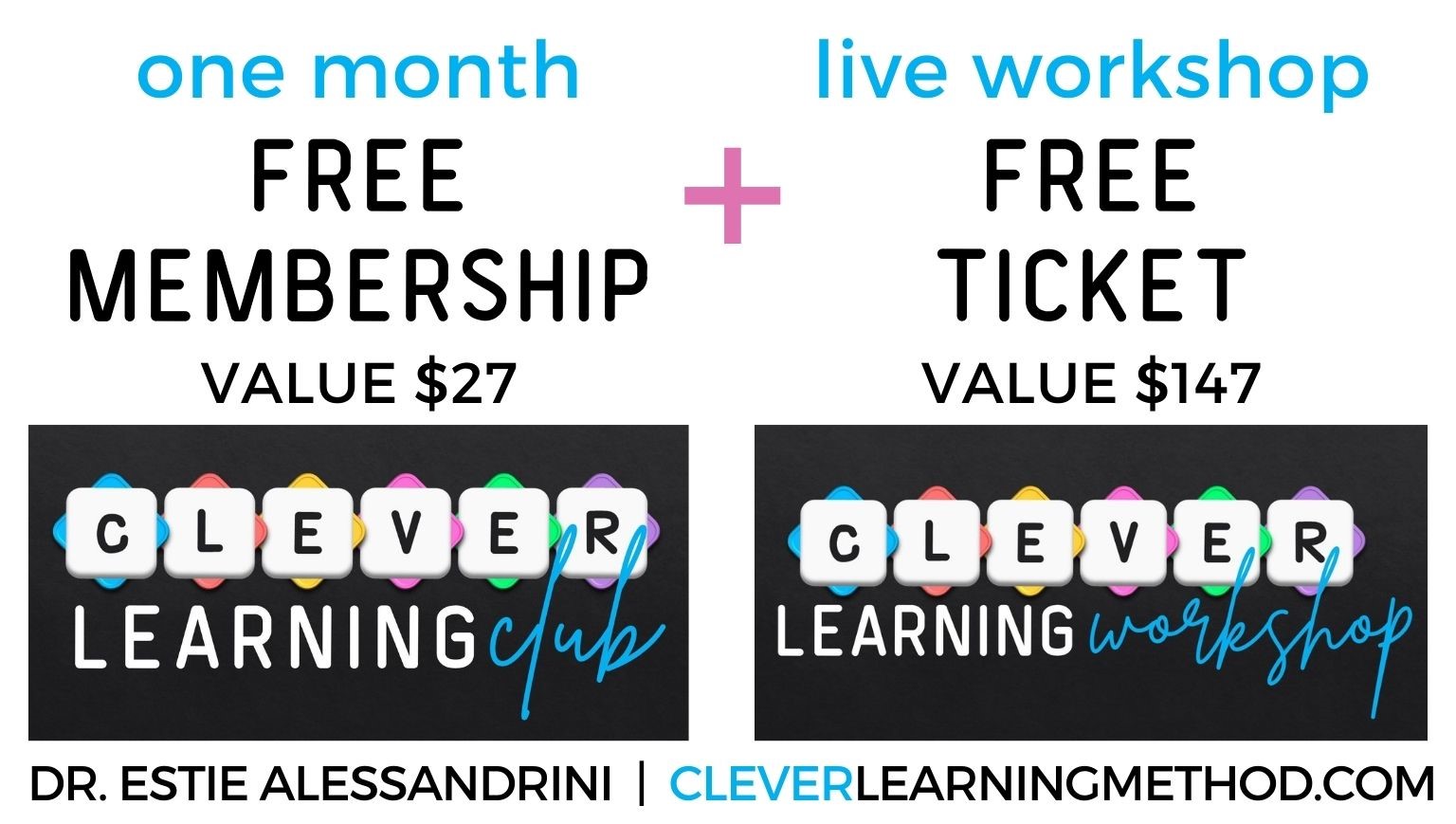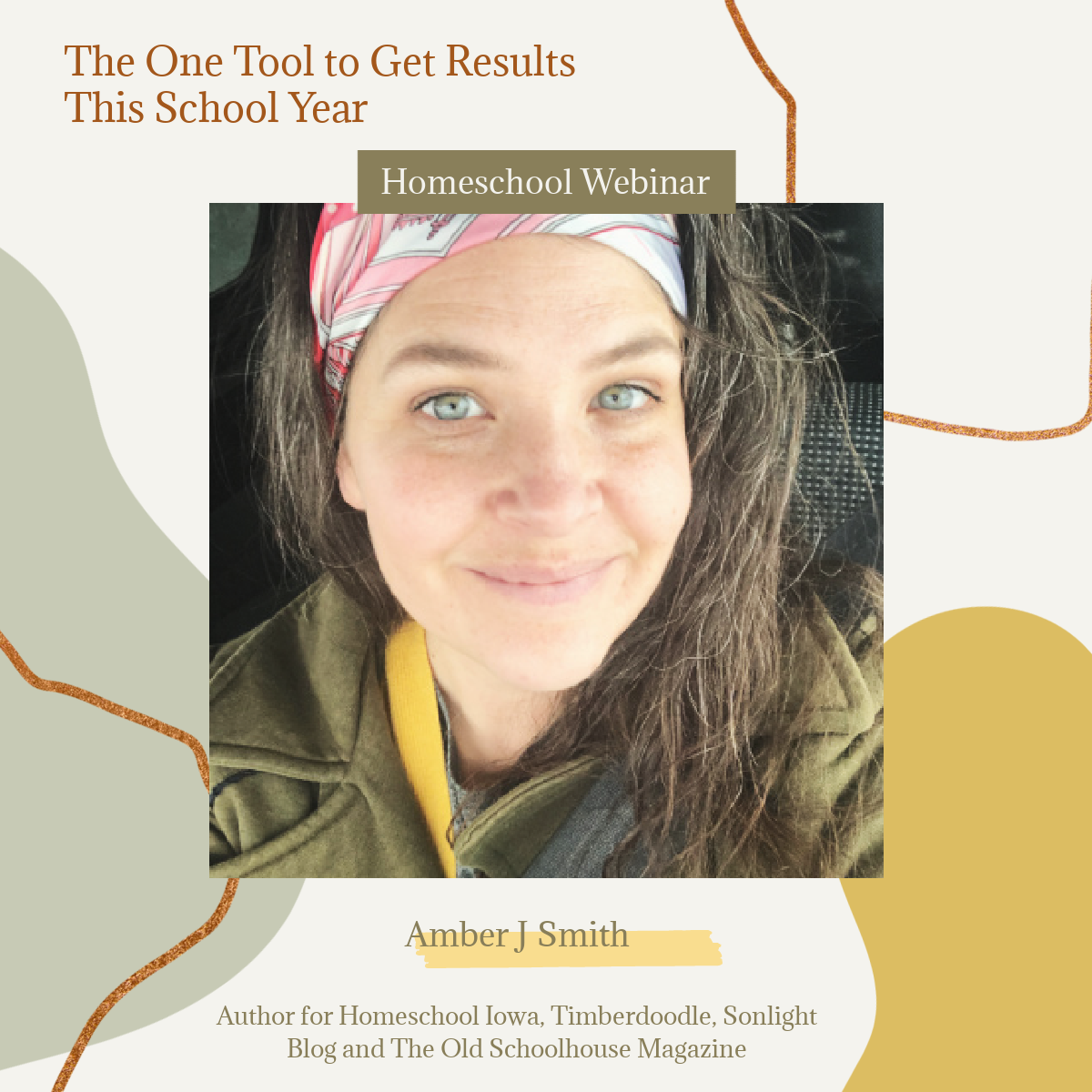 The One Tool for a Successful Homeschool Start - Live Webinar $25.00


from Amber Smith, of In Due Season Homeschool
There is one tool that has helped me to plan, organize set goals for my homeschool and actually keep them. In this FREE webinar I will share about my teaching binder and how it is the Homeschool Leaders best friend. Bring a pen and take notes, this talk is for creating results, not passive listening.
Reflections Color Journal $17.00


from Richie Soares, of Homeschool and Humor
Grow closer with God as you work your way through gorgeous pages of this color journal. With scripture quotes included on just about every page, you'll love how you will be able to merge the peace and joy of coloring with studying God's Word.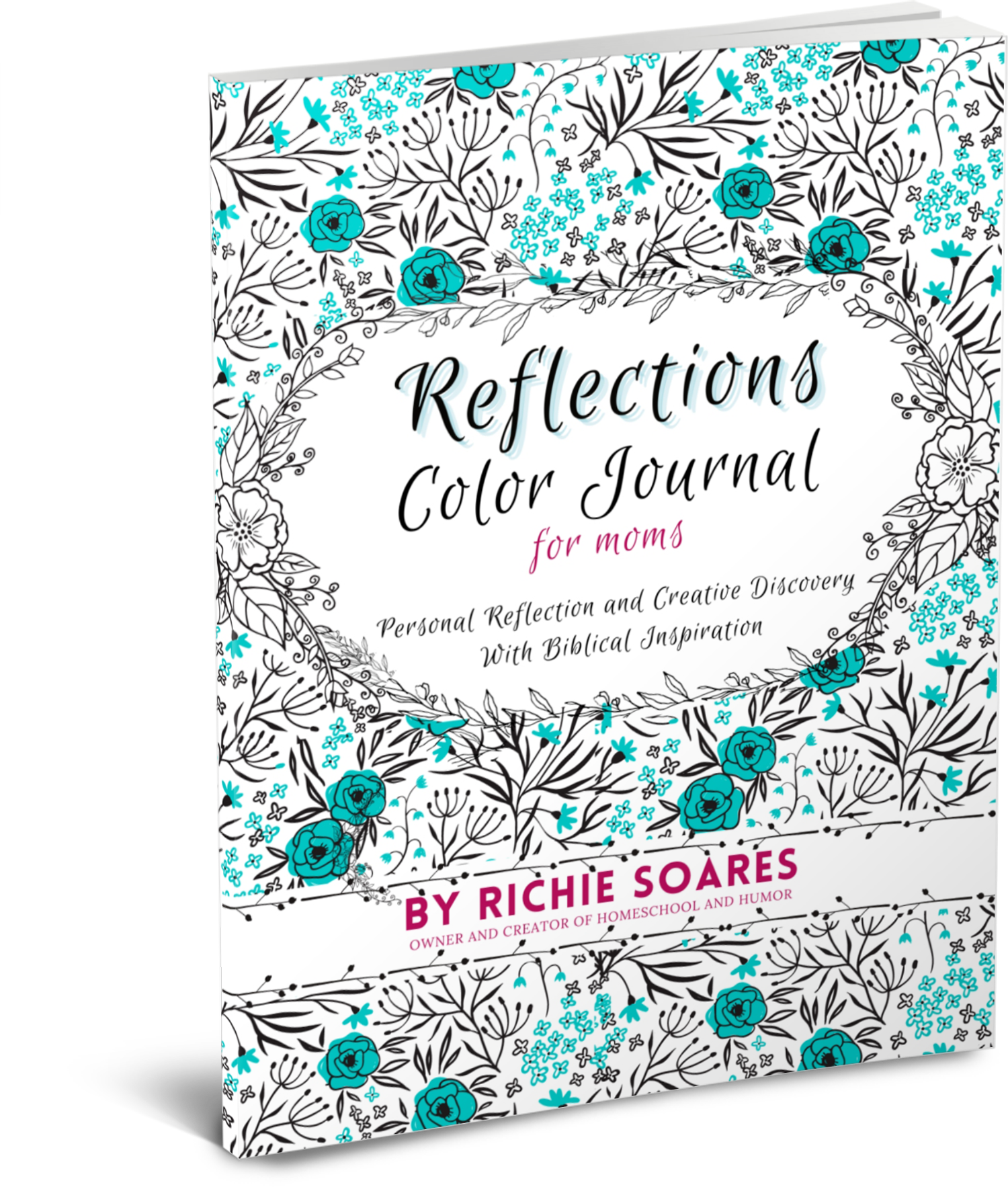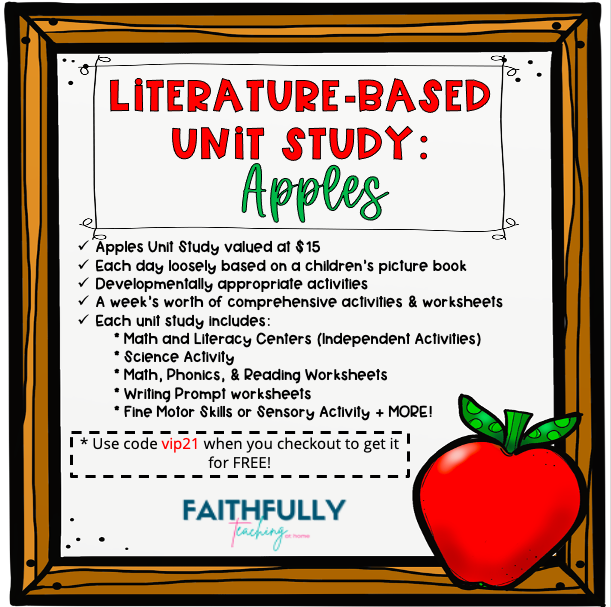 Apples Unit Study for Preschool and Kindergarten $15.00


from Jacquelyn Barrett, of Faithfully Teaching at Home
Don't waste your time searching for activities for your apples unit study! You get a full week's worth of hands-on Math and Literacy Centers (independent activities), Science Activities, and Fine Motor Skills and Sensory Bin Activities for preK and kindergarten! Included in this $15 bundle, you will get daily worksheets for math, phonics, reading, and writing.
21 Days of Homeschool Prayers (video series) $15.00
from Aimee Smith, of Rest in the Trench
Jumpstart (or reset) your homeschool with 21 days of prayer focused specifically on your homeschool. For 21 days, you will receive a video message via email with a devotional thought and a prayer prompt specifically focused on your homeschool. Seek Jesus first, cultivate a restful heart, and watch Jesus transform your homeschool. (Begins September 7, 2021)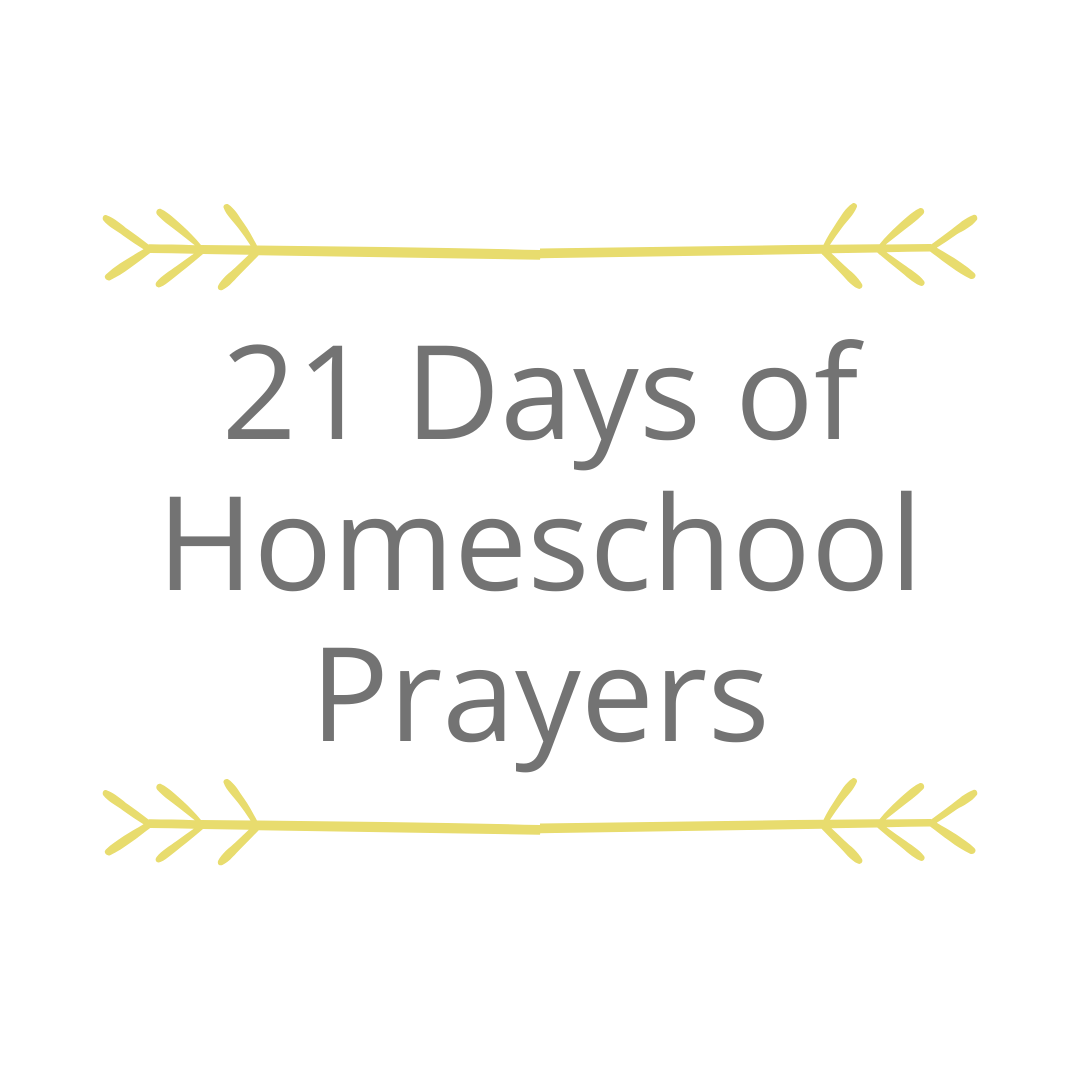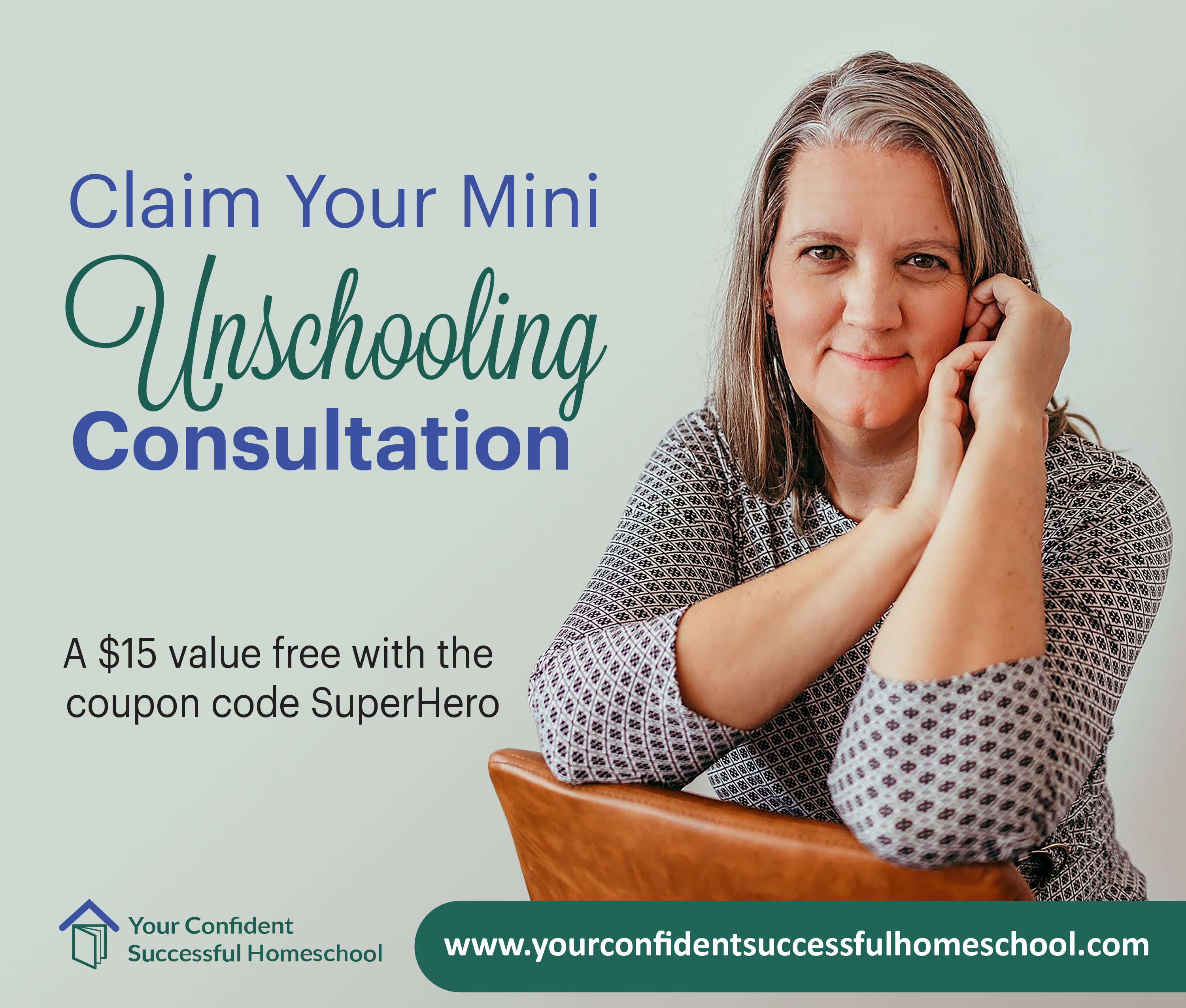 Free Mini Consultation $15.00
from Becky Ogden, of Your Confident Successful Homeschool
Ask me your most pressing question about unschooling or homeschooling. I will give you a personalized answer in a video recording.
Apples to Zebras: An ABC Workbook for Preschool and Kindergarten $17.47
from Annette Breedlove, of In All You Do
This digital download includes over 680 pages of printables, hands-on ideas and lesson plans for each letter of the alphabet. Each letter has a three-day lesson plan, but you'll also get an appendix with additional hands-on activities including an alphabet poster page, flashcards, alphabet puzzles and more.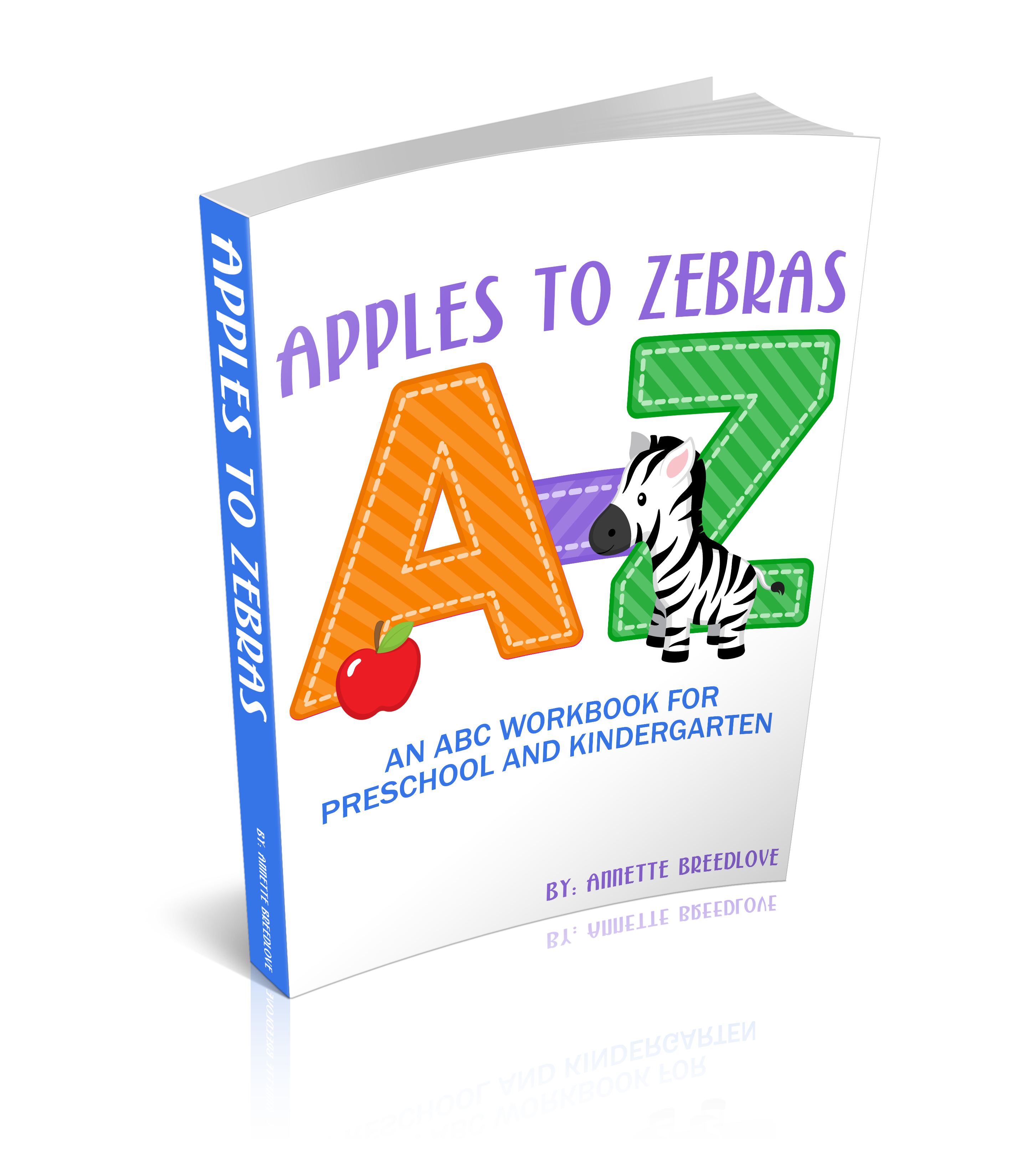 Rooted Childhood September Collection $19.00
from Meghann Dibrell, of Rooted Childhood
The Children's Hour collections transport us back in time to the simplicity of evenings gathered around the fire with family for reading, stories, songs, games, and handicrafts.The Autumn Collection inspires families to engage in meaningful conversations about the arts, culture, and current events through folktales, folk song, seasonal poetry selections, and the study of a diverse set of poets, composers, and artists.
Investigating the Orchestra with Carnival of the Animals Unit Study $27.00


from Justina, of Jus' Classical
Investigating the Orchestra with Carnival of the Animals (from The Composer Detective) is an easy-to-use, all-in-one online 7 day unit study, designed to help you lead your children in investigating orchestra instruments, so that you exude the confidence of an opera star, and they fall in love with listening to music, a benefit for a lifetime.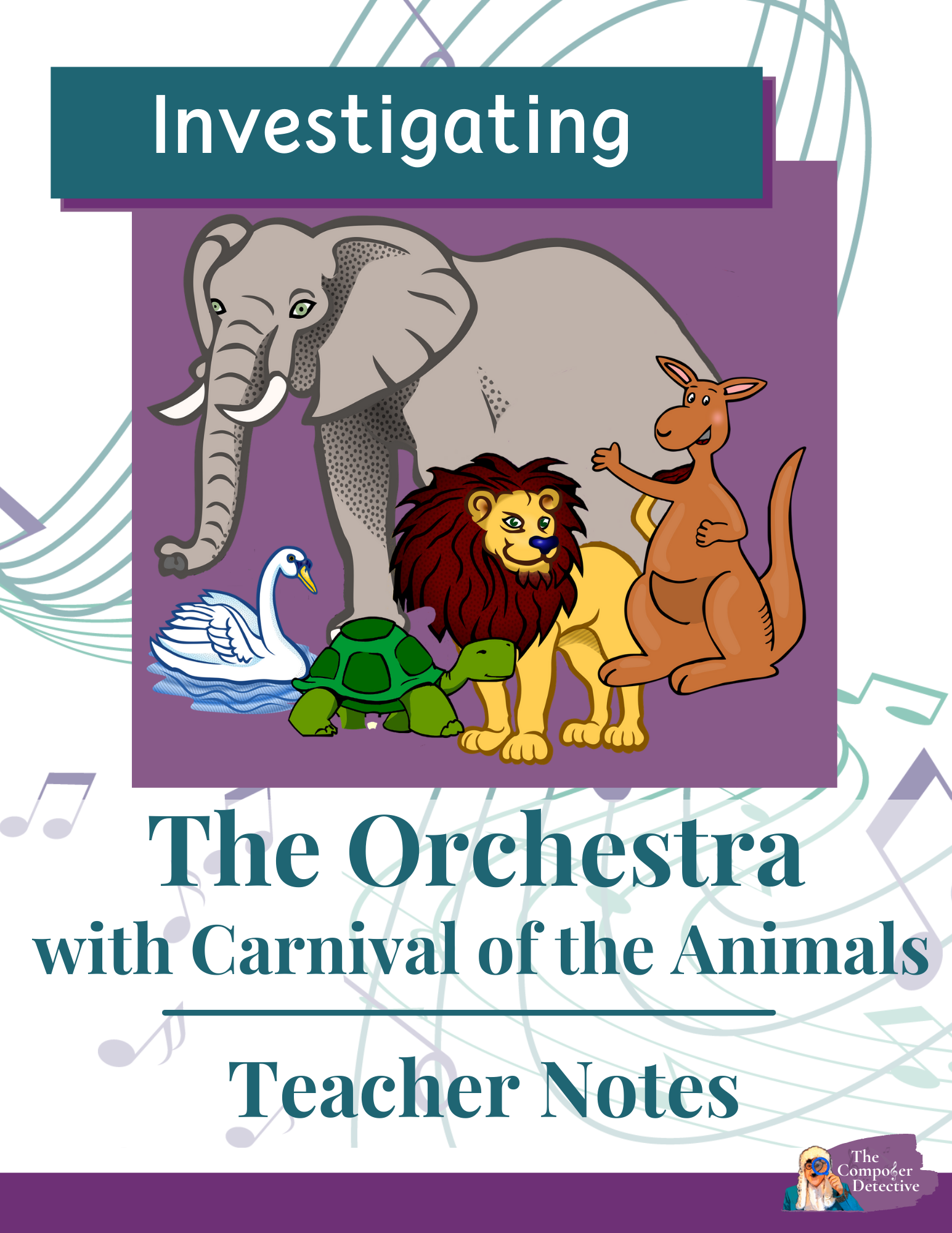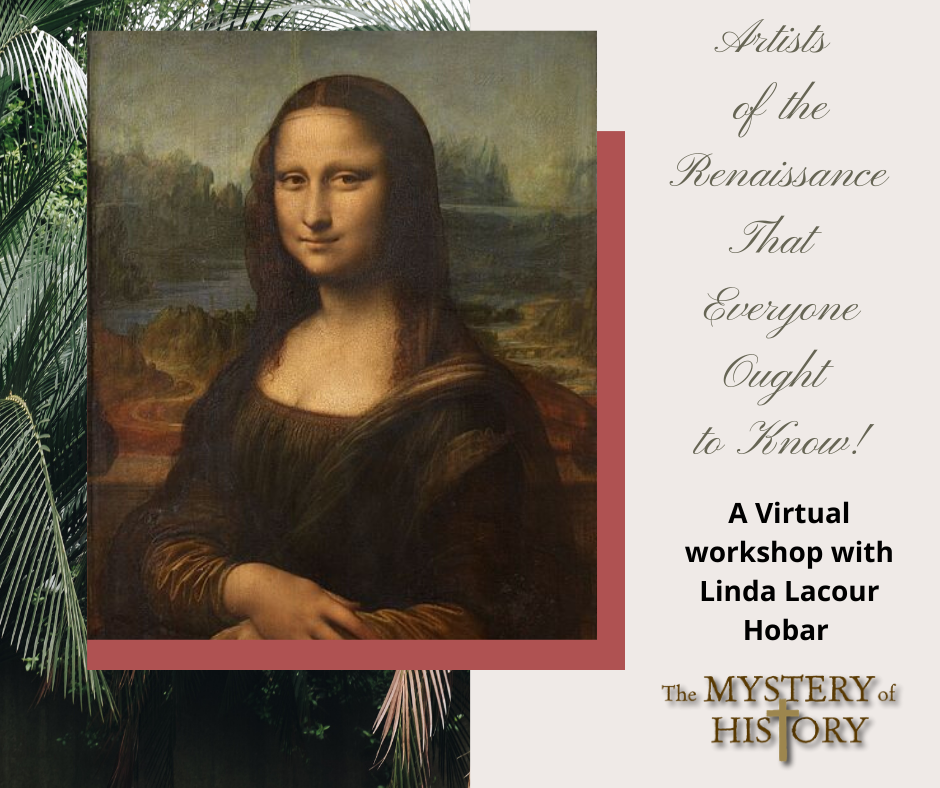 FREE MP4 "Artists of the Renaissance that Everyone Ought to Know!"$9.99


from Linda Lacour Hobar, of Mystery of History
Need to brush up on art history? Want a better grasp on the masters of the Renaissance? Join Linda Lacour Hobar, author of the The Mystery of History, for a FREE presentation of major artists of the Renaissance that everyone ought to know. This fact-filled lecture is for students, too—and includes beautiful family-friendly slides of world famous masterpieces with a pre/post test for all ages. No experience needed!
Can you believe how incredibly generous our Sponsors are to offer you $342.95 in resources in homeschooling and parenting?


What are you waiting for?


Final Value $1077.95
ONLY $50
What past attendees said about Homeschool Super Heroes . .
So wonderful to hear Sally Clarkson speak tonight! She is definitely one of my homeschool heroes – and a mentor through her books and website. - Stephanie


Every speaker I heard was so encouraging. This has been a lot of fun for me. Thanks for sharing! - Guisla


Thank you again for putting this together–it's been encouraging, challenging, and motivating as we embark on a new school year. - Cathy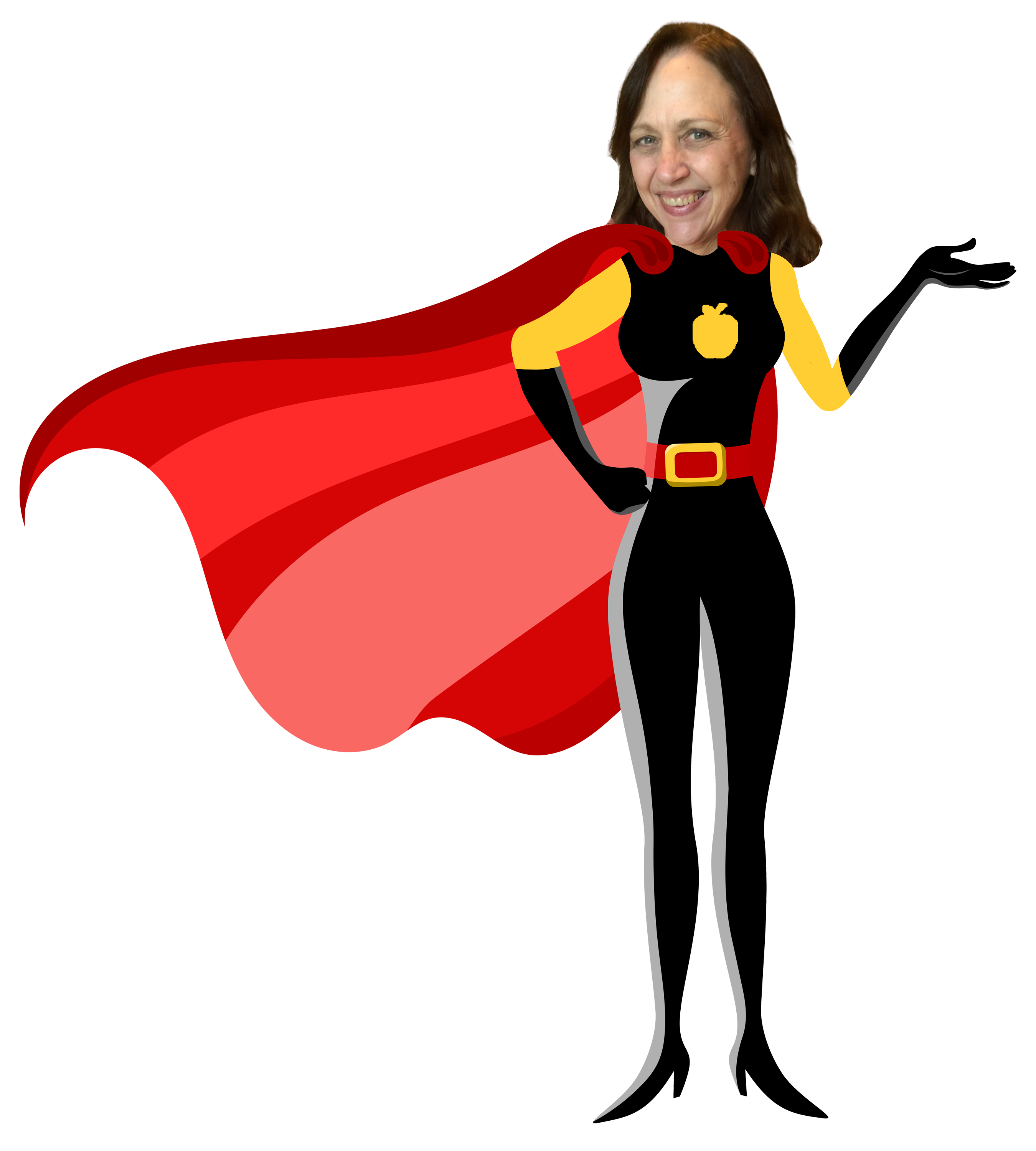 Hi, I'm Kerry Beck, your hostess for the week. I began hosting Homeschool Super Heroes Week 11 years ago. Wow!


I'm so excited for all the new, exciting changes this year . . . like our VIP Bundle & VIP Early Access that all our VIP Pass holders receive.
What past attendees said about Homeschool Super Heroes . . .
So timely! I had to try out some of your advice as I was listening. It is a never-ending process. Thanks for the help! - Susan


I love this week! What an encouraging start for the new year! - Mel


It's just always fantastic to get some perspective on parenting and homeschooling, and so timely, at the beginning of the year :) - Kimberly
Homeschool Super Heroes Week is free for you because of our sponsors. A great big thank you for each one of them. Take a moment and visit them to show your support.
Platinum Sponsors
FAQ's
How do I watch the workshops for free?
Thanks for our terrific sponsors above, we are able to offer a free Basic Ticket
Click here to get your free Basic Pass. Then, check your email each day for the release of the daily workshops. You'll have 24 hours to watch each workshop, 24 hours from the time it is released.
Where do I watch the workshops?
Super easy - The event is 100% online and starts on Monday, August 23. Watch your email each day for a link to that day's workshops. Click on the link to that day's workshops. Choose the Super Hero you want to watch and open up their workshop.
When is Homeschool Super Heroes Week?
The 2021 Homeschool Super Heroes Week starts on Monday, August 23 at 9am (Central Time). Each day for five days, we will release a new set of workshops every hour, beginning at 9am. Friday, August 27th will be the last release of workshops. Basic Pass holders will have until Saturday, August 29, 24 hours later to watch the last set of workshops for free.
Is it really free?
Yes. As long as you watch the workshops during the first 24 hours after they are released, you can watch for free. You can choose to get an VIP Pass that will allow you to watch at your leisure, but that's up to you. You'll also receive our VIP Bonus Bundle, 2 Private Watch Parties and more.
Are the workshops live? Do I need to watch at a certain time?
Some workshops will be live. Check the schedule to find the live ones. The interviews are recorded, as are the pre-recorded video sessoins. The Basic Pass holders may watch for free for 24 hours after its release.
How do I get access to the Community Group with the Homeschool Super Heroes?
Once you grab your free ticket, you'll be sent an email with all those details. The email comes from [email protected]
Do I need Facebook?
Not to watch the recorded workshops. If you want to visit with the Homeschool Super Heroes, you'll need a Facebook account. That's where you can post your own questions and get support for this year.
Can I participate as an affiliate?
We would love for you to share Homeschool Super Heroes with your friends and help pay for your homeschool curriculum this year. We'll pay you 40% commission for every All-Access Pass your friends buy. We'll even invite you to our Affiliate Facebook Group. Click here to register as an affiliate.
Who is organizing Homeschool Super Heroes Week?
Kerry Beck began Homeschool Super Heroes Week in 2010. She can be reached at [email protected]
How many workshops are repeated from previous Homeschool Super Hero Weeks?
None. Nada. No.
I signed up before August 24. Why can't I access the workshops?
Access to the Free workshops and interviews begins at 9am on Monday, August 23. VIP Access begins one week early on August 16 in the Members Area.
Who will receive my email address?
Good question. We respect your privacy. When you sign up for Homeschool Super Heroes, your email address will be included in all emails for HSHW updates and How to Homeschool My Child newsletters and updates. Your email will not be shared with speakers and sponsors when you register.
This product is digital. Nothing will be shipped to you in the mail.
You will be added to the Homeschool Super Heroes Week email list to receive updates and other information about homeschooling