Discover How You Can Reduce Overwhelm & Homeschool with Confidence This Year


August 23-27, 2021
So . . . you're having those
homeschool PTSD thoughts, wondering
What if I might mess up my kids' homeschooling?
It's my first year of homeschooling. How do I do it?
How do I juggle homeschooling, working, housework, schedules?
How can I homeschool multiple kids and ages?
What about gaps in my kids' education?
How can I motivate my kids?
Can I homeschool my child with autism or special needs?
How can I homeschool with very little money?
Homeschooling high school scares me!
My kids' attitude needs to change, but how?
Let's Stop Making It Up as You Go!


What if you could sit in the home of an experienced homeschooler,
asking any question you have about homeschooling?
Your answer would be "OF COURSE"!
If you have just 1 minute, I'll show you the next best thing . . .
A private invitation to a week with 40+ Homeschool Super Heroes for FREE.
ANNOUNCING:
Homeschool Super Heroes Week
August 23 - 27, 2021
Why am I doing this?


I know what it's like to be in the trenches as a homeschool mom. Sometimes you need a little encouragement or a few fun tricks from experienced homeschoolers . . . real homeschooers with real experience balancing school & family with cooking, cleaning & chauffeuring, or even working. During Homeschool Super Heroes Week, you'll get answers to questions you have on your mind.


How do I know this?


We carefully selected our Homeschool Super Heroes according to your needs and their expertise.
What past attendees said about Homeschool Super Heroes . .
I feel more confident, though there remains some nervousness just beginning this homeschool journey coming up on Tuesday. I left the interviews feeling that I had more knowledge necessary to educate my child. God Bless You, I hope to hear from you again. - Deb




Even after ten years of homeschooling I still love to listen to amazing ideas from other homeschoolers. I learn so much from the super heroes. I loved what Kerry said yesterday about remembering to have fun. Thanks Kerry!! Simple reminders like this make a huge difference. - Kelly




So wonderful to hear Sally Clarkson speak tonight! She is definitely one of my homeschool heroes – and a mentor through her books and website. - Stephanie


Thank you again for putting this together–it's been encouraging, challenging, and motivating as we embark on a new school year. - Cathy
What makes Homeschool Super Heroes Week different?


Who else has Super Heroes speaking at their event?


OK ... I'll get serious
With a combined total of 499 years of homeschooling experience, our Super Heroes are real homeschoolers who are (or have been) in the trenches. They are here to help you avoid mistakes so you can homeschool with confidence this year.


Each has a super power that will help you jumpstart your homeschool in the right direction.
But is it affordable for homeschool families . . . . Can you say, "FREE"? Keep reading to find out how you can attend for free.
Check out some of this year's Homeschool Super Heroes.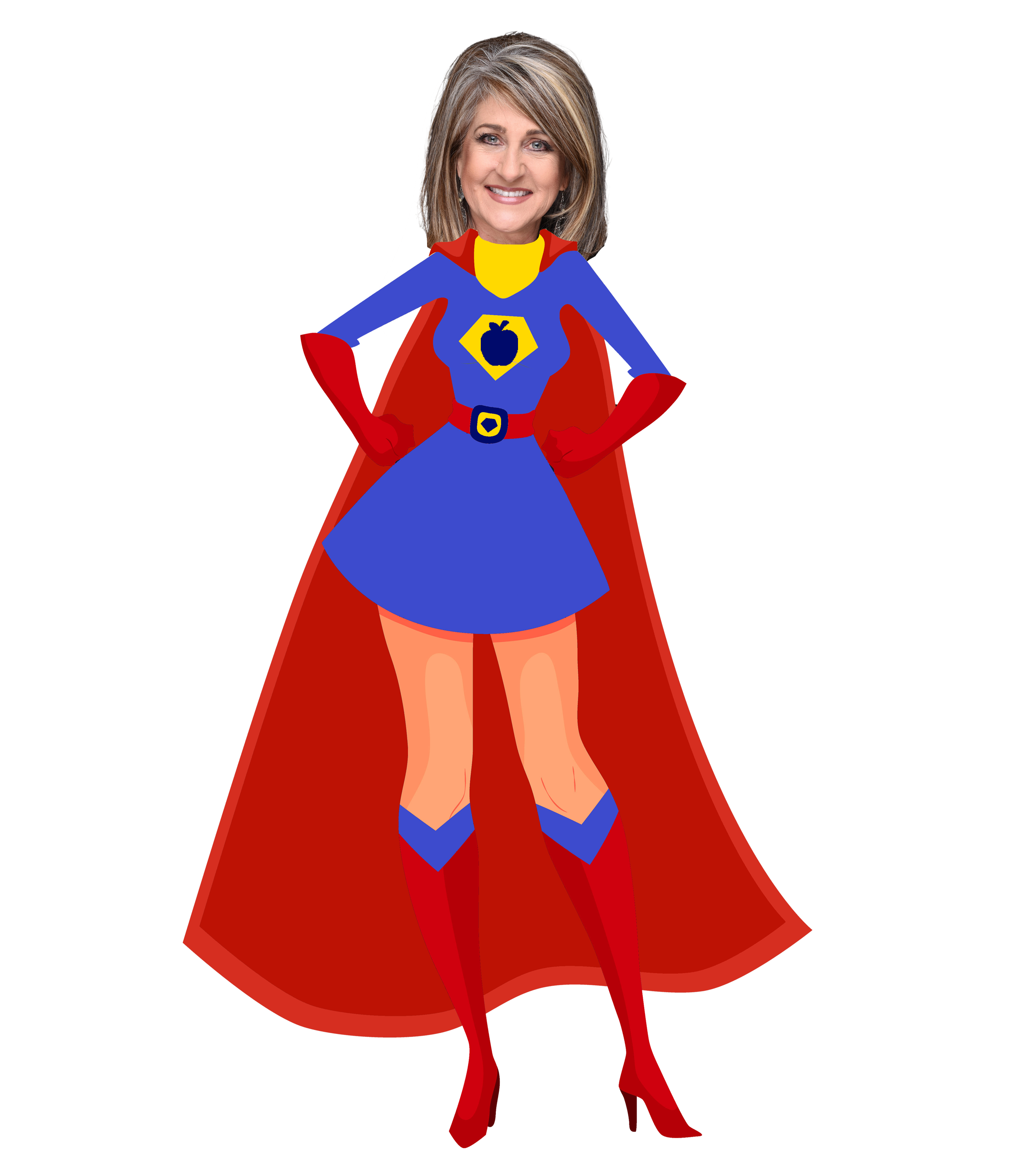 Linda Lacour Hobar, of Mystery of History, brings her Super Power of World History Story Teller
.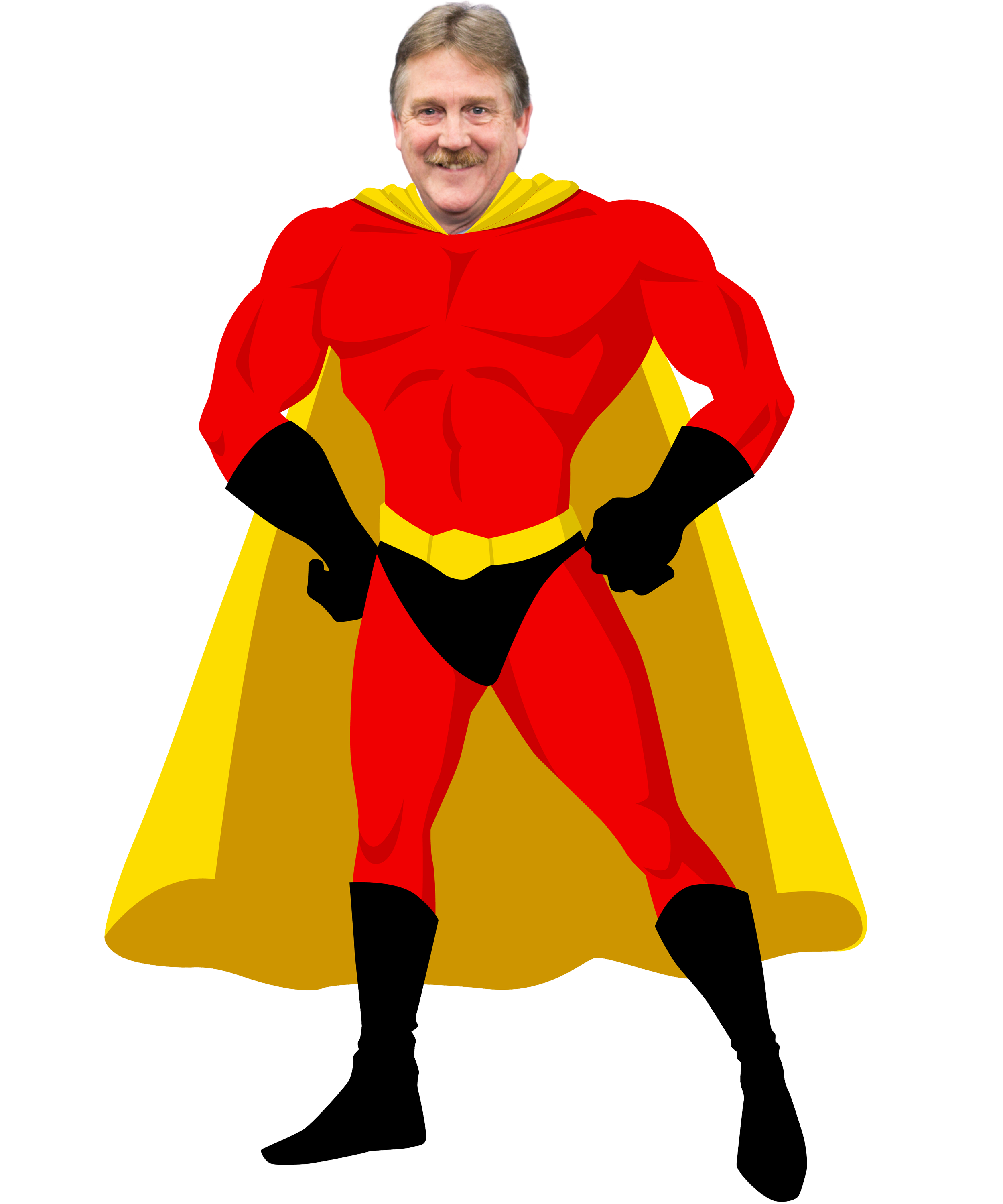 Andrew Pudewa, of IEW brings his Super Power of Motivating Kids.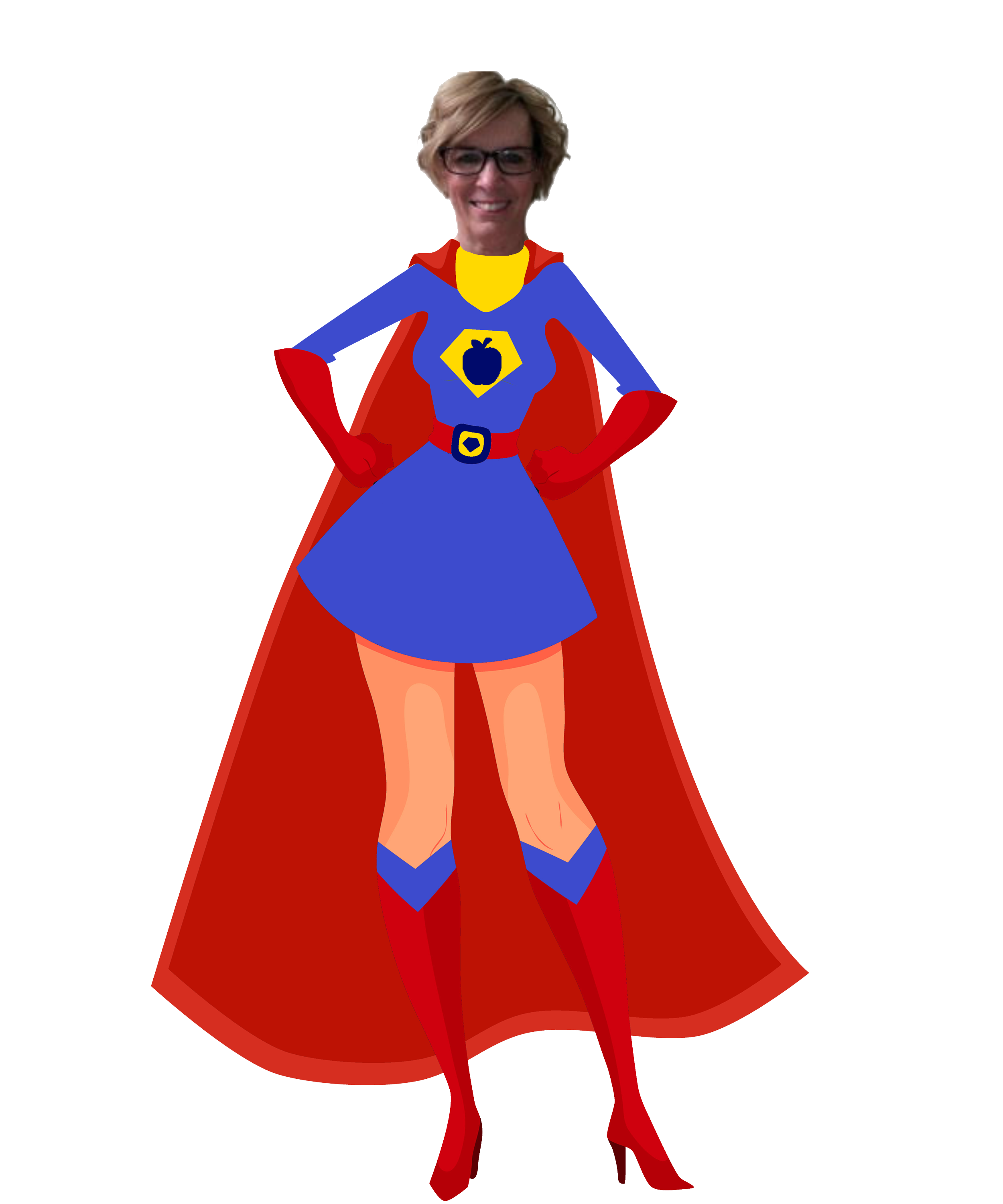 Kathie Morrissey, of The Character Corner, brings her Super Power of Character Training.
Get a complete listing of ALL our Homeschool Super Heroes by clicking here.
What will you discover from our Homeschool Super Heroes?
Let's start with our Keynote Address on Monday morning.


Andrew Pudewa
Institute for Excellence in Writing: IEW
Culture, Curriculum, and Care:
Building Community in a Time of Need


Title Partner: Steven Policastro
International Association of Creation: IAC
Advancing Homeschool Freedom Around the World
Before going further, what is IAC and
what do they have to do with our Super Hero Week?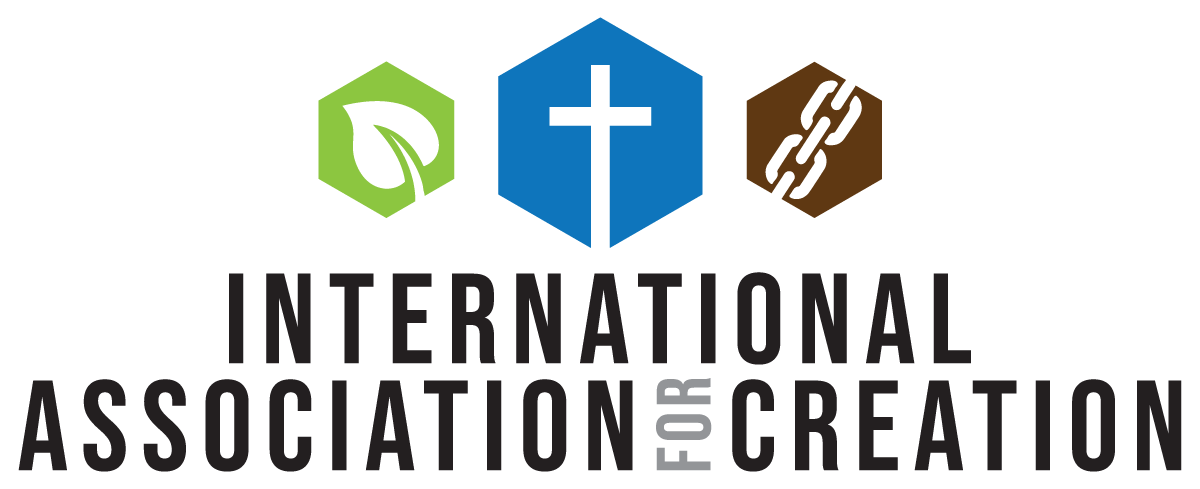 How about an
Important Reason
Homeschool Super Heroes Week is Different?


HSHW is partnering with International Association of Creation (IAC). Kerry is donating 5% of her HSHW profits to IAC.
In addition to Kerry's donation, some speakers will donate 5% of their commissions. Kerry will double each speaker's donation, by matching their donation.
What is IAC?


In Bolivia last year . . . the International Association of Creation (IAC) worked with the national Christian homeschool leadership and the Ministry of Sports & Culture to coordinate the initiative and draft public policy that legalizes homeschooling in Bolivia.
Did you know homeschooling is illegal in many countries?


IAC works to make homeschooling legal around the world.
From the crystal clear waters of South Florida to the snow-capped peaks of the Pacific Northwest, from the rolling green hills of Ireland to the vast outback of Australia, each IAC affiliated ministry is unique, serving various communities across many nations, reaching many tribes, impacting many people, and sharing Christ in many languages.


Through proven strategies and success we work with national leaders across the world to make quality Christ-centered education available for everyone to enjoy. HSHW is joining IAC as they continue equipping hearts, nurturing minds, and transforming lives.


As a global Christian ministry, IAC is dedicated to bringing quality Christ-centered education to the nations by creating access and opportunity. Faith-based leadership development and interactive learning are flourishing at IAC with some of the world's best-in-class examples of quality Christ-centered education.


HSHW is excited to partner with IAC to continue securing rights, establishing liberty, and influencing nations. In other words, working to make homeschool legal around the world
.
STAY TUNED: Each morning of Homeschool Super Heroes Week, Kerry will share a story about one country and how you can specifically pray for them that day. I hope you will involve your children in praying during HSHW.
How does IAC Help Homeschoolers Across the Globe?
IAC works with national Christian homeschool leaders in over ninety nations to advance homeschool freedom and education reform. Through public policy and civil society initiatives, IAC secures rights, establishes liberty, and influences nations while creating access and opportunity for every image-bearer to take advantage of quality Christ-centered education.
HSHW is all about helping homeschoolers, no matter where they live. Let's work together to offer the FREEDOM to homeschool from anywhere in the world.
Besides the keynote, who else will you hear from during Homeschool Super Heroes Week?
Check out all these terrific sessions
How to Homeschool
Using FREE Printables to Build Your Homeschool Curriculum
Homeschool Is The Perfect IEP For Your Out Of The Box Kid
Homeschooling The Gifted Child
7 Keys for Homeschooling High School
Super Flexibility: How to Explore Your Preschooler's Interests Instead of the Curriculum (While Still Learning)
I Don't Use Printables: Here's Why & 10 Strategies To Try Instead
HS High School
Homeschooling Multiple Kids With Ease
Crash Course Guide to Homeschooling a Large Family
A Grown Unschooler's Account of Unschooling
The CLEVER way the Learning Brain Works
An Optimal Learning Environment based on Brain Science
You Can Successfully Homeschool an Only Child-
Using Museums in Homeschool
Incorporating Whole Child Learning into Your Homeschool
Large Family Homeschooling
What Do Homeschoolers Look Like?
Encouragement for Homeschoolers
How to use your strengths to overcome your weaknesses-
Thinking Outside the Box with your Child's Education to Best Prepare them for Life
The Hidden Gift of Homeschool with Chronic Illness
3 Things I Learned From 31 Years of Homeschooling
How to homeschool with a chronic illness or a stressful life event
All Those Different Subjects
How to Teach Your Kids to Sing
Teach History the Fun Way with Time Travel
Your Children Can Be Super Hero Readers
Secret Identity: How to Turn Any Boring Math Lesson into a Fun Hands On Activity that Your Child Will Love
Cultivating Language Talents: From Preschool through High School
10 Reasons to Study Music Appreciation
When Bible History and World History Meet Face to Face
Getting Started with Foreign Language
How to Help Your Child Build Confidence in and Enjoy Math
Teaching Math with Growth Mindset
Nature Study is Science
Approaches to Homeschooling
Classical Education for the Average Student
The Power and Purpose of a Classical Christian Education
How and Why to Use an Eclectic Approach to Homeschooling
Geek Schooling: Enjoy Fun Delight Directed Learning at Home
How to Create a Unit Study
The Traditional Homeschooler's Guide to Unschooling
Fast Track Homeschooling
Charlotte Mason Approach to Homeschooling
Charlotte Mason Homeschooling... With a Twist!
Nuts and Bolts of Charlotte Mason w/ Foreign Language
Hands-On Learning with the Charlotte Mason Method
Planning & Organization
The Cultivated Morning: Filling the Heartbeat of the Home
Creating Accountability for You as a Homeschool Leader; Your Teaching Binder
Homeschool Minimalism
It All Boils Down to This...Consistency & Margin
"To Grade or Not to Grade?"
How to find the right curriculum for your homeschool family
Three Questions to Ask Yourself Before the New Homeschool Year
Parenting & Discipleship
Teaching Christ-Centered Character in Your Homeschool
Why Our Homeschool Bible Time Can't Stay in the Shallow End
Teaching Christ-Centered Character in Your Homeschool
Dealing With A Difficult Child
How and Why to Teach Manners and Etiquette
Don't Miss the Mark! How to Keep Family Relationships a Priority in Your Homeschool
Fun, Faith-Building Activities for the Family
... and lots and lots and lots of homeschool encouragement
Click here for a complete listing of ALL our workshop titles and descriptions.
What past attendees said about Homeschool Super Heroes . . .
I have a special needs child so I am looking forward to the recordings (I'm still listening to the 2010 Super Heroes). -Suzetter


I have enjoyed being able to listen to these great speakers from the comfort of my own home. I also appreciate the fact that there is a window of time when I can listen, and if I need to pause or rewind I can do that, too. I enjoyed hearing the wisdom about Raising Real Men, and also the encouragement to use my children's middle school years well. Cathy


So timely! I had to try out some of your advice as I was listening. It is a never-ending process. Thanks for the help! - Susan


I love this week! What an encouraging start for the new year! - Mel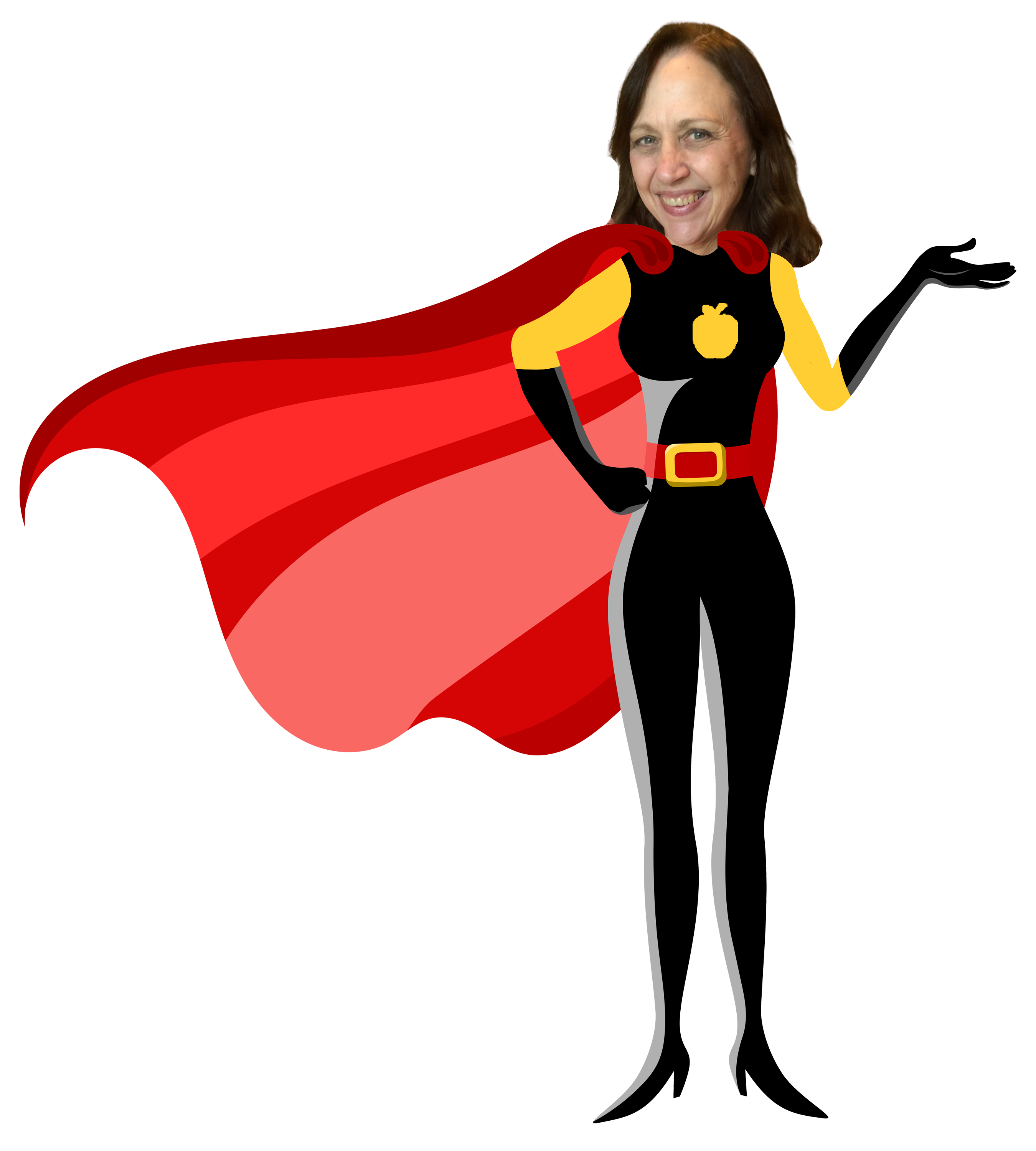 Hi, I'm Kerry Beck, your hostess for the week. It's been 11 years since I started hosting Homeschool Super Heroes Week. It's the perfect time because so many families are at home, educating their kiddos.


I homeschooled our 3 kids for ten years. All of them are grown up and on their own. As the saying goes, "the proof is in the pudding." So, you'll hear from them during the week.


I'm so excited for all the new, exciting changes this year . . . especially our private community group where you'll have access to our speakers. Ask your questions & get the support you need to be fully prepared for this school year. Plus, we have lots of surprises for you all week long.
I'll let you in on a little secret . . .
We're mixing it up this year and will have 13 live sessions, just for you. That's right! Thirteen of our sessions will be streamed live into our Private Community Group. You'll be able to ask questions, on the spot.


Besides the live sessions, I had the privilege of interviewing 12 of our Homeschool Super Heroes. I was able to ask the questions that were on your mind. You're gonna love the interviews.
What Will You Receive with a FREE Basic Pass?
60+ Original Workshops - Available to watch first 24 hours after released


13 LIVE Sessions - Available to watch first 24 hours after released


Private Community Group - Interact with Speakers, Sponsors, Other Homeschoolers


Digital Swag Bag - Valued over $735 in free and even more discounted items


Attend in your PJ's, if you like - From anywhere in the world


Facebook Party - Giveaways, Door Prizes & More - Monday, August 23


Kick-Off with Kerry - Get the most out of your pass - Sunday, August 23


Option to get VIP Lifetime Pass ($25) - Lifetime Access to all video, audio, handouts and bonus items with Best Pricing ENDS AUGUST 28
All you have to do is . . . click the red button to sign up for your FREE Basic Pass for Homeschool Super Heroes Week. You'll have 24-hour access each day to practical tips & tricks for you to start your year right.


And it won't cost you a dime!
Did you read that? It won't cost you a dime!


No traveling. No hotel expenses. No registration fees.
100% FREE
What past attendees said about Homeschool Super Heroes . . .
I really enjoyed the interviews! I've been looking for someone who has been before me and could give sound, Biblical advice and encouragement. I found it! Thank you so much for putting together these interviews for us. They have truly been a blessing and I passed them on to other moms I know. Florine B.


Every speaker I heard was so encouraging. This has been a lot of fun for me. Thanks for sharing! - Guisla




I've been home schooling for 13yrs and after reading all of these great ideas for the first day of school, I am inspired to make the first day more special. Thankfully, I still have little ones to do this for. Thank you for all your great ideas and encouragement, even for a veteran home schooler! - Gretchen C
Homeschool Super Heroes Week is free for you because of our sponsors.
A great big thank you for each one of them.
Take a moment to click on the logos below and visit them to show your support.
Platinum Sponsors
FAQ's
How do I watch the workshops for free?
Thanks for our terrific sponsors above, we are able to offer a free Basic Ticket
Click here to get your free Basic Pass. Then, check your email each day for the release of the daily workshops. You'll have 24 hours to watch each workshop, 24 hours from the time it is released.
Where do I watch the workshops?
Super easy - The event is 100% online and starts on Monday, August 23. Watch your email each day for a link to that day's workshops. Click on the link to that day's workshops. Choose the Super Hero you want to watch and open up their workshop.
When is Homeschool Super Heroes Week?
The 2021 Homeschool Super Heroes Week starts on Monday, August 23 at 9am (Central Time). Each day for five days, we will release a new set of workshops every hour, beginning at 9am. Friday, August 27th will be the last release of workshops. Basic Pass holders will have until Saturday, August 29, 24 hours later to watch the last set of workshops for free.
Is it really free?
Yes. As long as you watch the workshops during the first 24 hours after they are released, you can watch for free. You can choose to get an VIP Pass that will allow you to watch at your leisure, but that's up to you. You'll also receive our VIP Bonus Bundle, 2 Private Watch Parties and more.
Are the workshops live? Do I need to watch at a certain time?
Some workshops will be live. Check the schedule to find the live ones. The interviews are recorded, as are the pre-recorded video sessoins. The Basic Pass holders may watch for free for 24 hours after its release.
How do I get access to the Community Group with the Homeschool Super Heroes?
Once you grab your free ticket, you'll be sent an email with all those details. The email comes from [email protected]
Do I need Facebook?
Not to watch the recorded workshops. If you want to visit with the Homeschool Super Heroes, you'll need a Facebook account. That's where you can post your own questions and get support for this year.
Can I participate as an affiliate?
We would love for you to share Homeschool Super Heroes with your friends and help pay for your homeschool curriculum this year. We'll pay you 40% commission for every All-Access Pass your friends buy. We'll even invite you to our Affiliate Facebook Group. Click here to register as an affiliate.
Who is organizing Homeschool Super Heroes Week?
Kerry Beck began Homeschool Super Heroes Week in 2010. She can be reached at [email protected]
How many workshops are repeated from previous Homeschool Super Hero Weeks?
None. Nada. No.
I signed up before August 24. Why can't I access the workshops?
Access to the Free workshops and interviews begins at 9am on Monday, August 23. VIP Access begins one week early on August 16 in the Members Area.
Who will receive my email address?
Good question. We respect your privacy. When you sign up for Homeschool Super Heroes, your email address will be included in all emails for HSHW updates and How to Homeschool My Child newsletters and updates. Your email will not be shared with speakers and sponsors when you register.
This product is digital. Nothing will be shipped to you in the mail.
When you enroll in Homeschool Super Heroes Week, you will be added to Summit & How to Homeschool My Child email list to send you daily schedules and updates on our sessions and other homschooling information.