Howdy! You're in . . . February 21-25, 2022
Be sure to find my welcome email with more info about Life Skills Leadership Summit.


BUT ... have you seen this?
What if you miss a workshop?
Or ... don't have time to watch the one speaker you want to hear?
Or ... your child has a meltdown in the middle of the workshop you really need to watch?
Or ... you miss a daily email?
Or ... you simply forget to watch that day?


I want to help you have everything you need to raise your kids with confidence this year. The encouragement and practical tips from our Life Skills Leadership Summit are priceless.


But, life happens!


I got your back. This is why we created the VIP Pass, because life does happen.


You'll receive lifetime access to all the Leadership AND Life Skills Videos, Interviews, Handouts and Bonus Package (over $215.98 Value...keep reading), when you grab your VIP Pass now.
What Will You Receive with a VIP Pass?


INSTANT VIP Access, beginning on Feb 14 - VIP Treatment with early access to all sessions, handouts, Swag Bag and Bonus Package....WOW!


50+ Original Video Workshops & Handouts ($300) - Lifetime Access
Private Community Group (PRICELESS) - Interact with Speakers, Sponsors, other homeschoolers
Digital Swag Bag - Valued over $400 in free and discounted items
Attend in your PJ's, if you like - From anywhere in the world


Summit Kick-Off with Kerry (value $10)
"Leaders-In-Training: Success Stories from the Bible"
...and how to get the most out of your pass - Sunday, February 20
Daily Kick Offs with Kerry (value $25)
Be encouraged & get updates from Kerry as we kick off each morning. When you attend each morning, you have a chance to win Giveaways.
Facebook Party - Giveaways, Door Prizes & More - Monday, February 21
Total Value $735
Plus: VIP Bonus Bundle $215.98


Only VIP Pass holders receive our VIP Bonus Bundle. Take a look at what you'll receive, in addition to Lifetime Access.
Yours for ONLY $29
Most Leadership Conferences cost over $1000 to attend. Last week, I was invited to attend The EntreLeadership Summit for $1350, and it's completely online. WOW!


There's no way I would charge you that much for the Life Skills Leadership Summit.


Life skills, like relationships and communication skills, have their own events. For example, marriage retreats range from $429 to $75 per couple. You won't have to pay that much for our VIP Summit, either.


This information is too valuable to let money & finances keep you from gaining Lifetime VIP Access and the Bonus Package. During the Early Bird Week, you can register your family for only $29.


Talk about super-affordable . . . This price is less than the cost of eating out for your family.


What are you waiting for?


Final Value $950.98
ONLY $29
Still Not Sure?
Let's take a look at the resources in the VIP Bonus Package worth $215.98.


Before you look, remember these are not freebies we are throwing in to get you to buy. These are items our sponsors sell on their site. The value listed is a real price.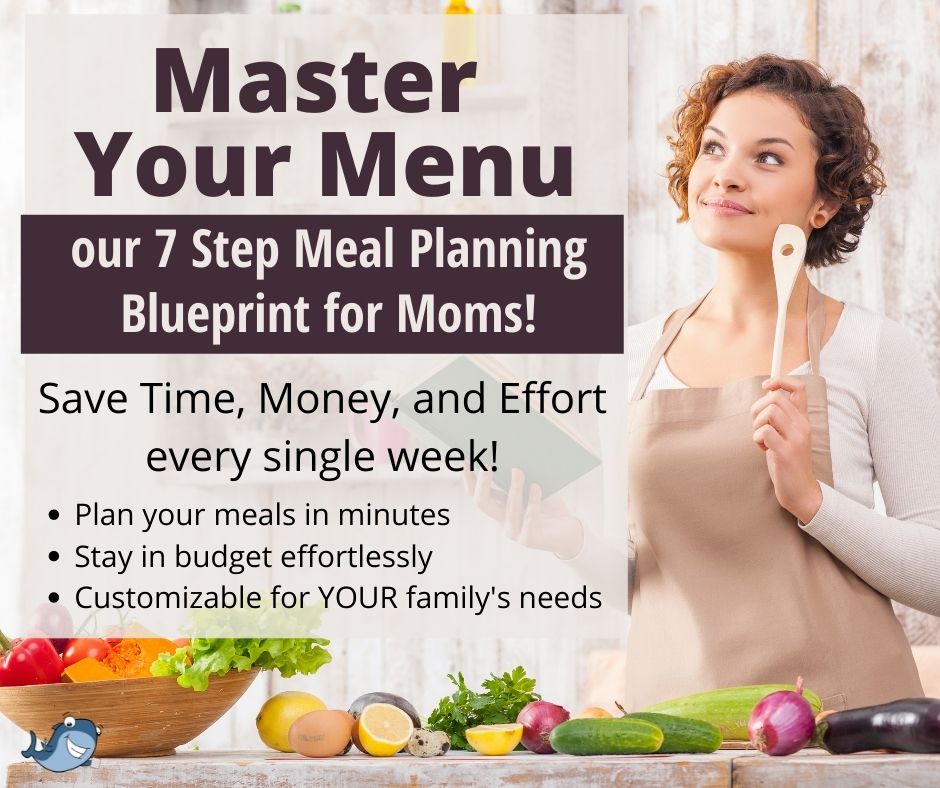 Master Your Menu
$27
from Stephanie Iraggi, of Mama Shark
Frustrated from looking at meal plan after meal plan and finding NONE of them meet your needs?
Unlike what you'll find on so many sites, this course doesn't tell you WHAT to eat- it teaches you HOW to create your own menu using a simple, easy-to-learn method- so it's perfect for families with special diets, allergies, or picky eaters.
Allow me to walk you through this simply strategy for planning your family's weekly meals within your budget in just a few minutes a week using Trello Boards!
The Key to Learning Anything and
Your Personal Flowchart Guide
for Homing School $17
from Suzanne Gose, of Flip Flop Spanish and Spanish Geniuses
Find your strengths in teaching and organizing with these concise books chock full of delightful anecdotes, quick path changes, and easy solutions by Suzanne Gose, veteran teacher, homeschooler of five, and community leader.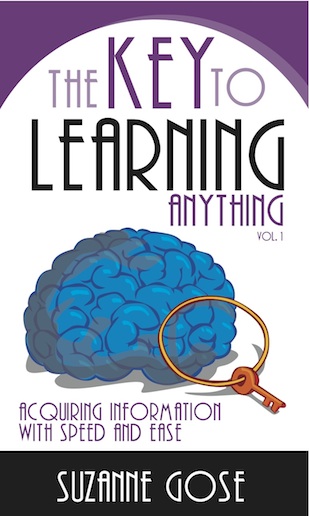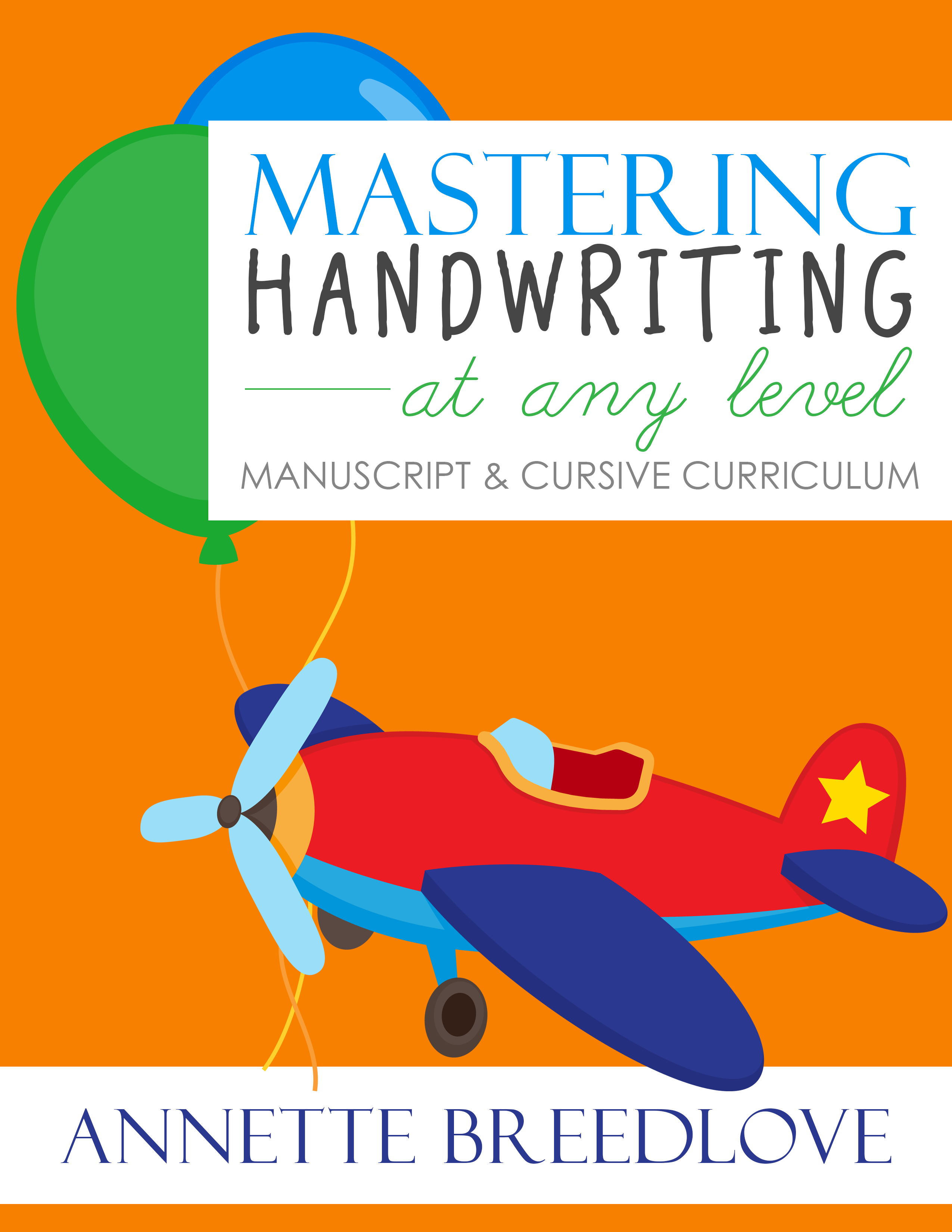 Mastering Handwriting At Any Level
$15.99
from Annette Breedlove, of In All You Do
Do you want your students to learn manuscript/print and cursive at the same time?
This new curriculum takes children from prewriting drills before jumping in to letters. It also includes a section to work on connecting letters, as they spell words in both manuscript/print and cursive.
Your digital download includes over 150 pages of printable practice pages.
Raising a Lifelong Reader Bundle
$17
from Sarah Miller, of Homeschooling 4 Him
Are you worried that the frustrations of learning to read will make your child grow up never to read a book again after graduation?
This bundle includes my masterclass about Teaching Kids to Love Reading for a Lifetime and a set of Teach Reading with Confidence templates to help you get started raising a lifelong reader.
Instead of "Do I HAVE to?" get ready to hear "Just one more story please!" after trying these homeschool mom tested tips.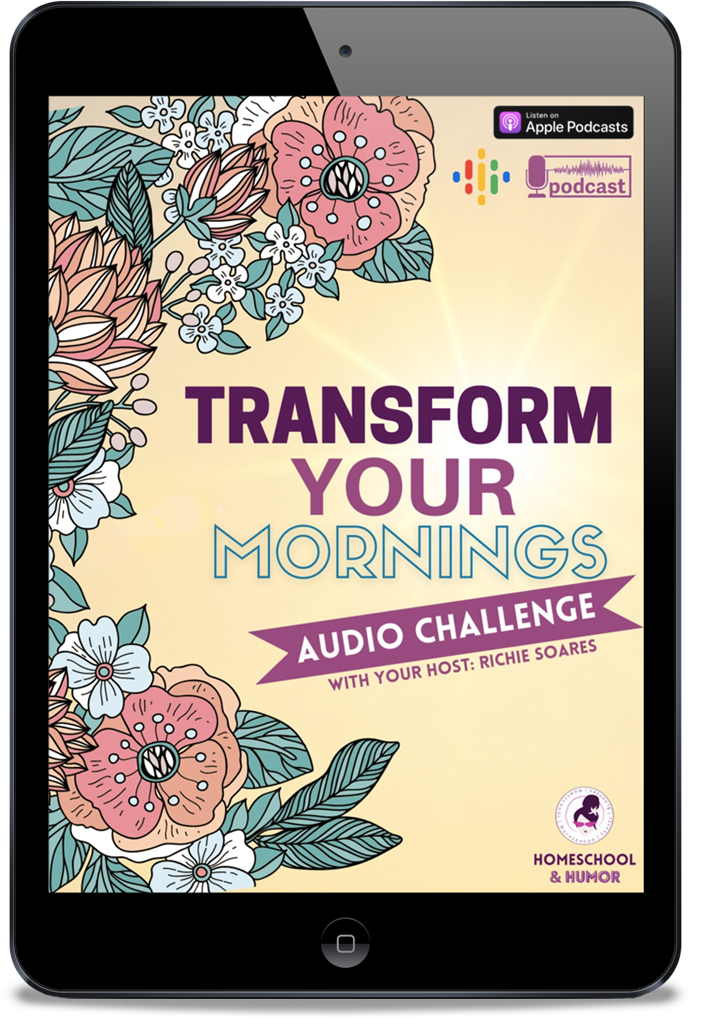 Transform Your Mornings Audio Challenge
$27
from Richie Soares, of Homeschool and Humor
Stop struggling with your days due to hectic mornings. Jumpstart your mornings back to reality so that the rest of your day will be full of peace and ease.
Join the Transform Your Mornings Challenge and turn your life back around in this 7-day audio challenge.
Old Testament Bible Time Bundle
$23
from Tauna Meyer, of Proverbial Homemaker
The Old Testament Bible Time Bundle includes a Bible Drawing Notebook that your kids can use to read, draw, and journal about each chapter, as well as a corresponding OT Bible Brick Challenge great for all ages.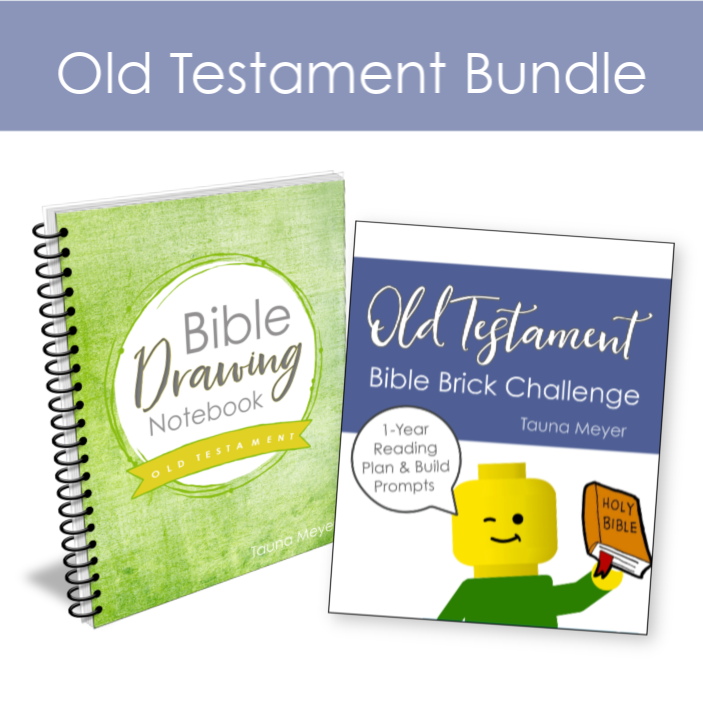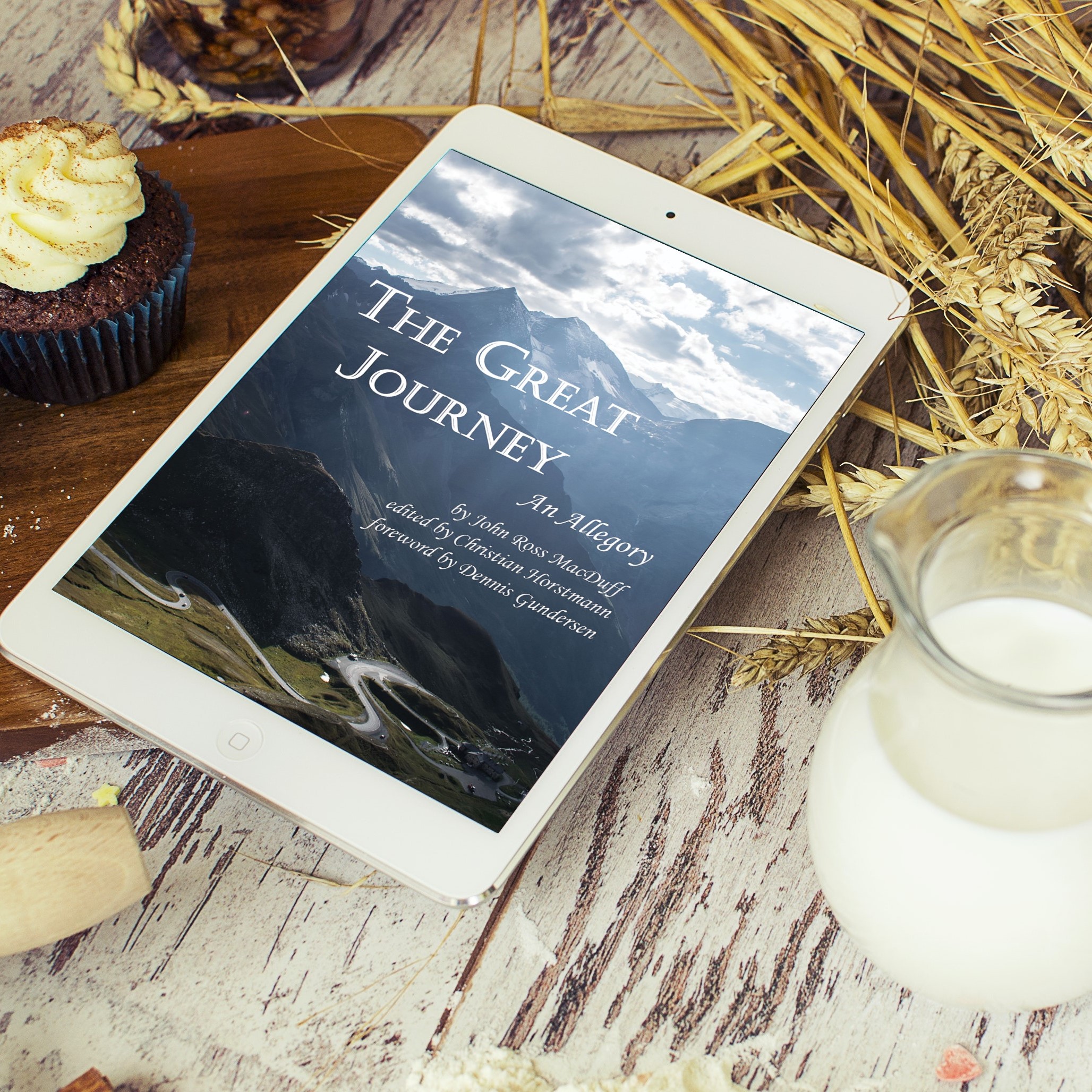 The Great Journey – An Allegory
$12
from Christian Horstmann, of Christian Family Reformation
Christian Family Reformation is excited to be bringing you this jewel from the rich heritage of edifying books of by-gone centuries!
In this beloved allegory, you'll journey with Pilgrim and share in the richness of his spiritual experiences as he winds through the Valley of Tears on his way to the City of Zion. Great family read-aloud!
God Bless the USA State Flags & Seals
$15
from Meredith Curtis, of Powerline Productions
God Bless the USA State Flags & Seals explores each state and territory's flag and seal, including the colors and symbols chosen, to learn more about each state.
Families can play games and create their own family crest, seal, and flag.
Answer Key is included and a Bonus Resource Section with charts, maps, blank outline maps, and sample schedule to use in your USA states studies.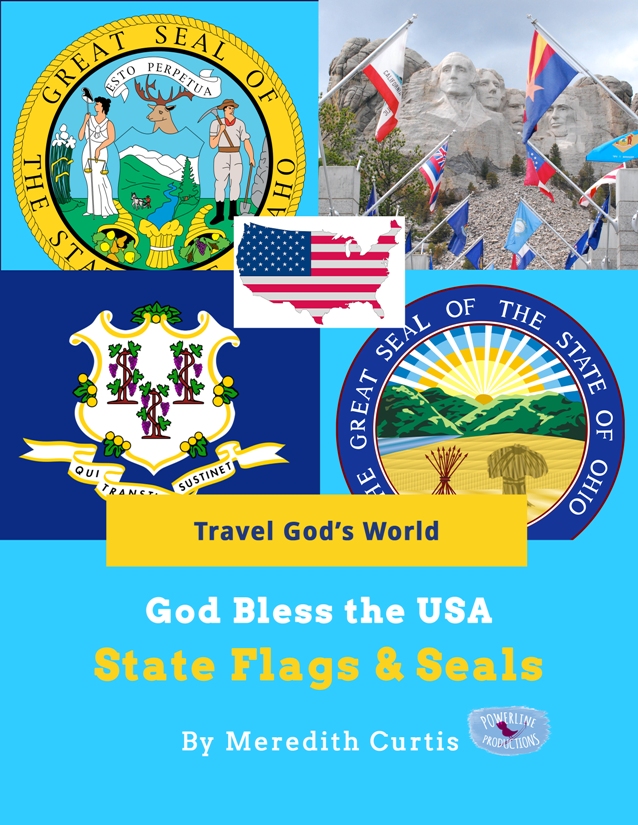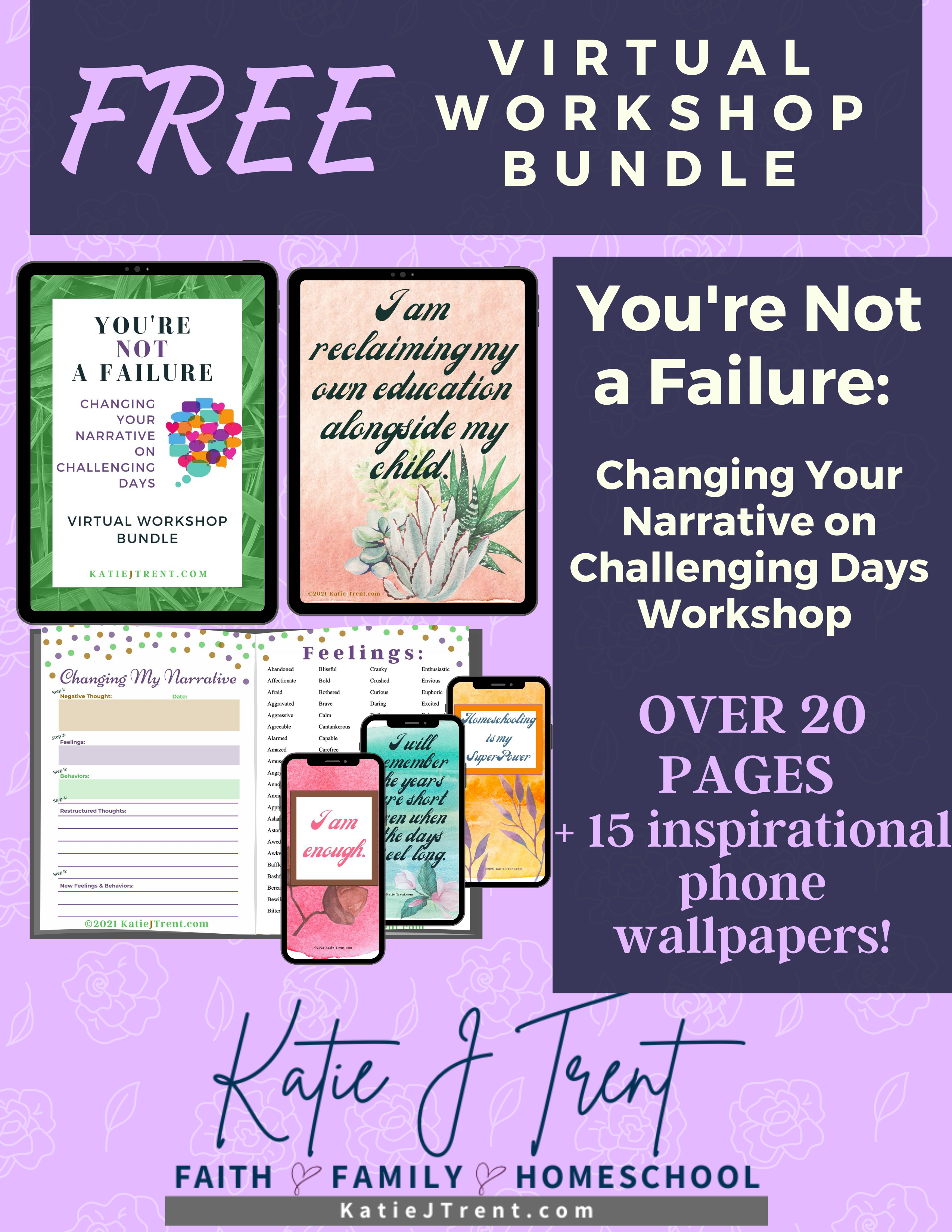 You're Not a Failure: Changing Your Narrative on Challenging Days Virtual Workshop Bundle
$19.99
from Katie J Trent, of Grow Your Faith with Katie J Trent
We all wrestle with negative thoughts and feelings along our homeschool journey. In this workshop, Katie addresses common lies homeschool moms tell ourselves & the truths we need to cling to on days where we feel like quitting.
The virtual bundle includes a 20-Minute Virtual Teaching Video, Handout, and Companion Bundle Pack with over 20 pages to help you change your narrative.
Rest in the Homeschool Trench PODCAST Membership
$25
from Aimee Smith, of Rest in the Trench
Join the Rest in the Homeschool Trench Podcast membership to receive bonus resources to accompany the podcast episodes.
We're a community of homeschool mommas cultivating victorious rest in the midst of daily battles!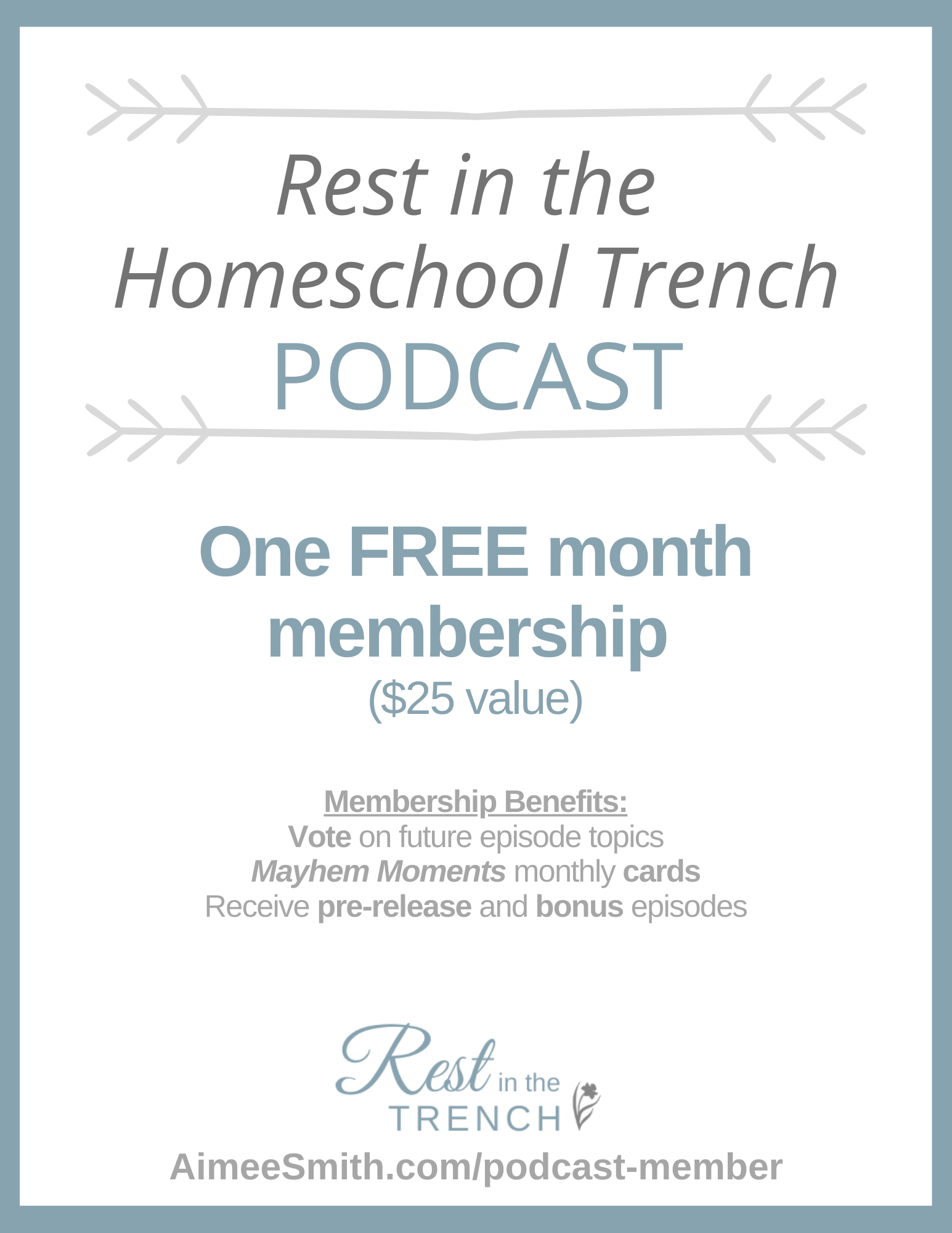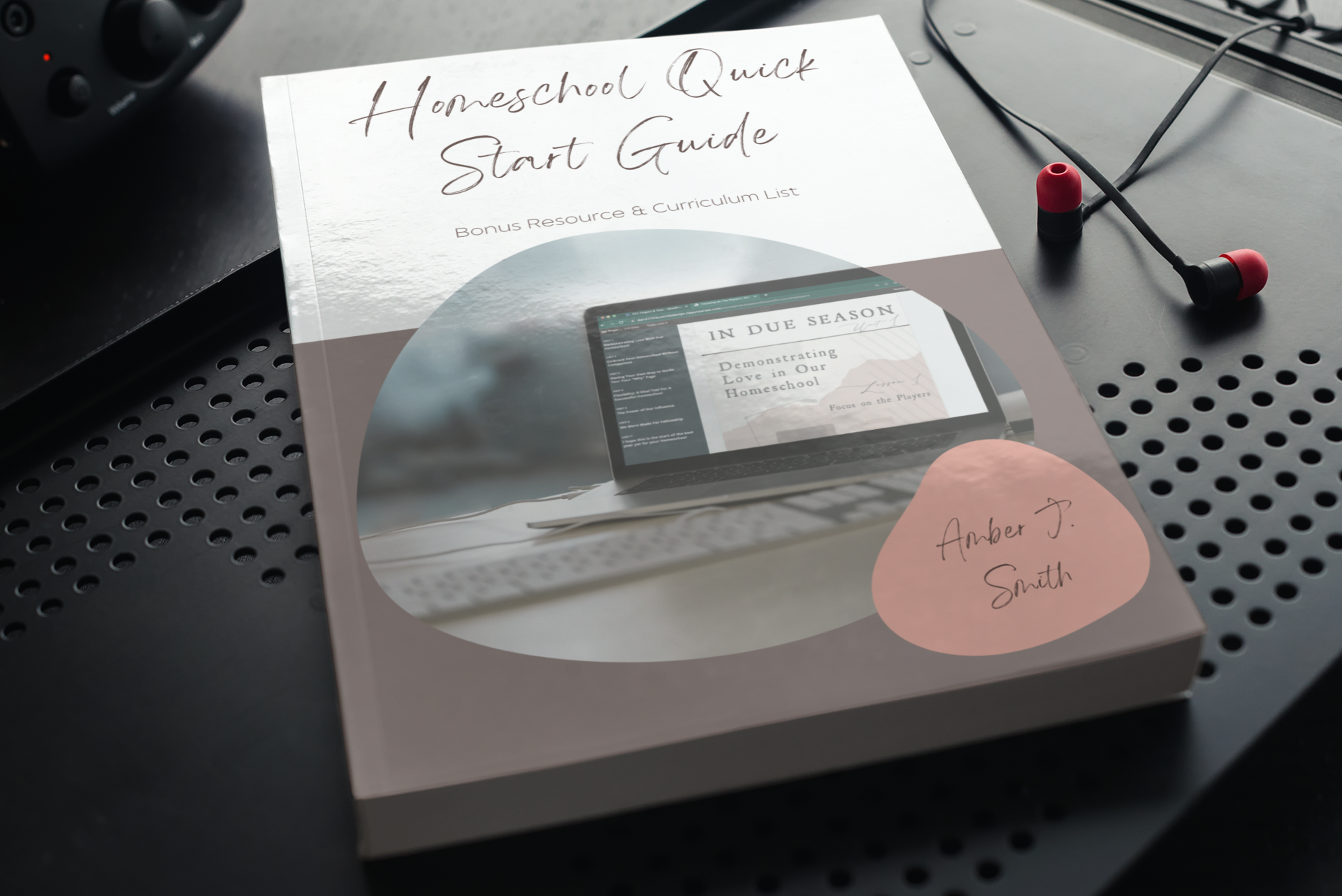 Newly Updated & Expanded Homeschool Quick Start Guide
$17
from Amber Smith, of In Due Season
This 100 page resource is packed full of tips, ideas and actionable steps for you to start homeschooling with the assurance that you aren't missing a step.
You will feel confident in your ability to make the right choices for your family with a little help from me.
Can you believe how incredibly generous our Sponsors are to offer you $231.98 in resources in real life skills, homeschooling, leadership education?


What are you waiting for?


Final Value $950.98
ONLY $29
What past attendees said about our other events . .
So timely! I had to try out some of your advice as I was listening. It is a never-ending process. Thanks for the help! - Susan


I love this week! What an encouraging start for the new year! - Mel


It's just always fantastic to get some perspective on parenting and homeschooling, and so timely, at the beginning of the year :) - Kimberly
This product is digital. Nothing will be shipped to you in the mail.
You will be added to the Life Skills Leadership Summit email list to receive daily schedules & other updates, as well as other information about homeschooling