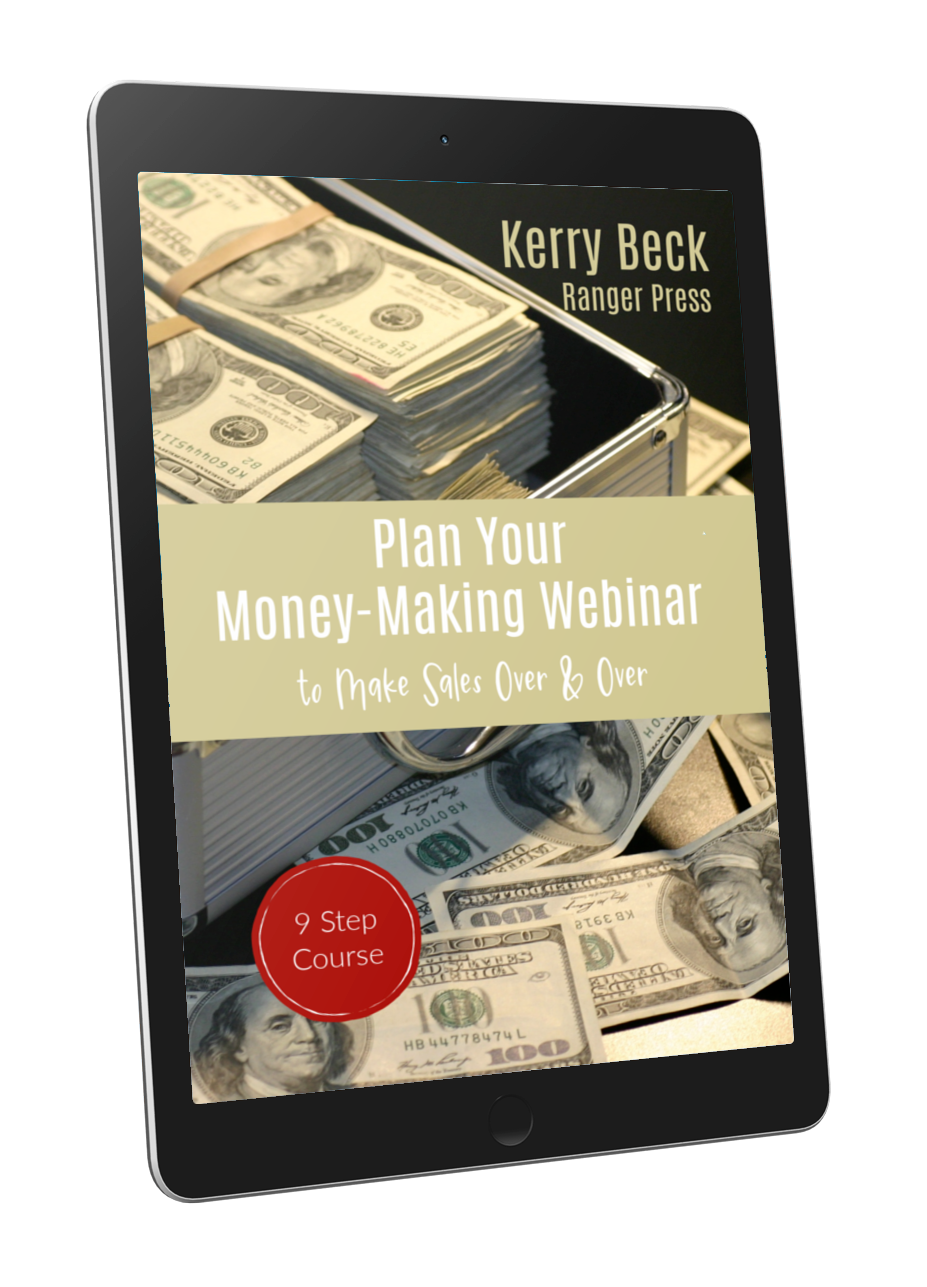 Are You Struggling to Make Regular Sales?
Do you create products,
but no one buys them?
Not sure how to get your message
out there?
Are you looking for ways to work with others who have bigger lists?
Webinars are one of the easiest ways to make sales over and over again. All you need to do is create your FREE money-making webinar to attract people to you. You can offer this free webinar to your own group. But, you can offer your free webinar to others in your niche. They share your free webinar and you have new people buying your product.


But, how do you create a webinar?


I got your back!


In this course, you'll create your own webinar that actually sells your product. I take you step-by-step. Take a look at what you'll discover.
What irresistible paid offer your webinar will preview
How to price that powerful paid offer strategically
How to forge a clear connection between your free webinar and paid offer
How to do pre-webinar sleuthing
How to create an email funnel that excites and enthralls
How to give your webinar a title they can't ignore
How to make a foolproof plan for your webinar content
How to pair perfect words with gorgeous visuals
How to cook up a killer promotional plan for your webinar
Plan Your Money-Making Automated Webinar
You will be added to the Money-Making Automated Course email list to receive updates and other information about online business
This resource is DIGITAL. You will not receive anything in the mail. Instead you will download this product after purchasing.
NOTE: By enrolling in this course, you will receive FamilyEbiz.com newsletters and other online business information.